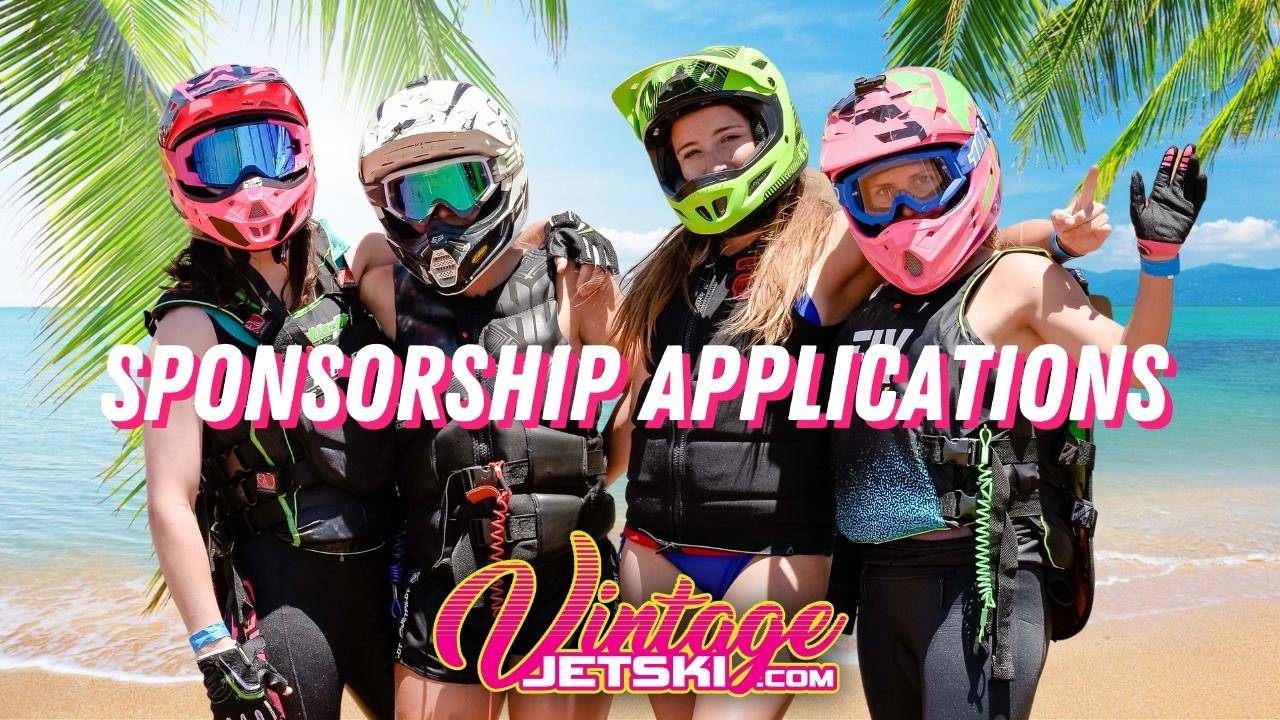 Join Team Vintage JetSki
Want to ride as a sponsored Vintage JetSki Rider? We are all about the jetski community here at VJS, so whether you are a racer, leisure rider, or passionate PWC builder - we welcome all!
Our inclusive sponsorship program has straight-forward guidelines to follow and filled with heaps of perks!
Requirements:
18 years of age or older (or with proof of parental permission)


Must have a public and active Instagram account

Must produce high quality pictures involving vintage jetskis that VJS can also share.

Show support for VJS on social media per requirements in your program packet.


Display the VJS logo on the rider's jetski. Our logo can be changed to fit any colour scheme when printing or incorporating in a wrap.

Wear VJS Team Gear while at events.
We can't wait to hear from you.
APPLICATIONS HAVE NOW CLOSED FOR 2022 - STAY TUNED FOR 2023...

Limited positions available

---