This year Team Vintage JetSki is made up of passionate stand-up jetski builders, recreational riders & racers, and professional competitors. We are stoked to have them as ambassadors of VJS and look forward to riding through the year with this team after overwhelming interest in the team relaunch!

See you on the water!
---

Kaeden Aerick

Kaeden has been on the back of jetski's since the tender age of 5! His father had multiple ski's during his upbringing, and now Kaeden finds himself working all kinds of 'motorized toys'. He is currently rides an epic 1991 550SX, is building out another 550SX race ski, and a 1995 750SXi.
Instagram: @Aerick_garage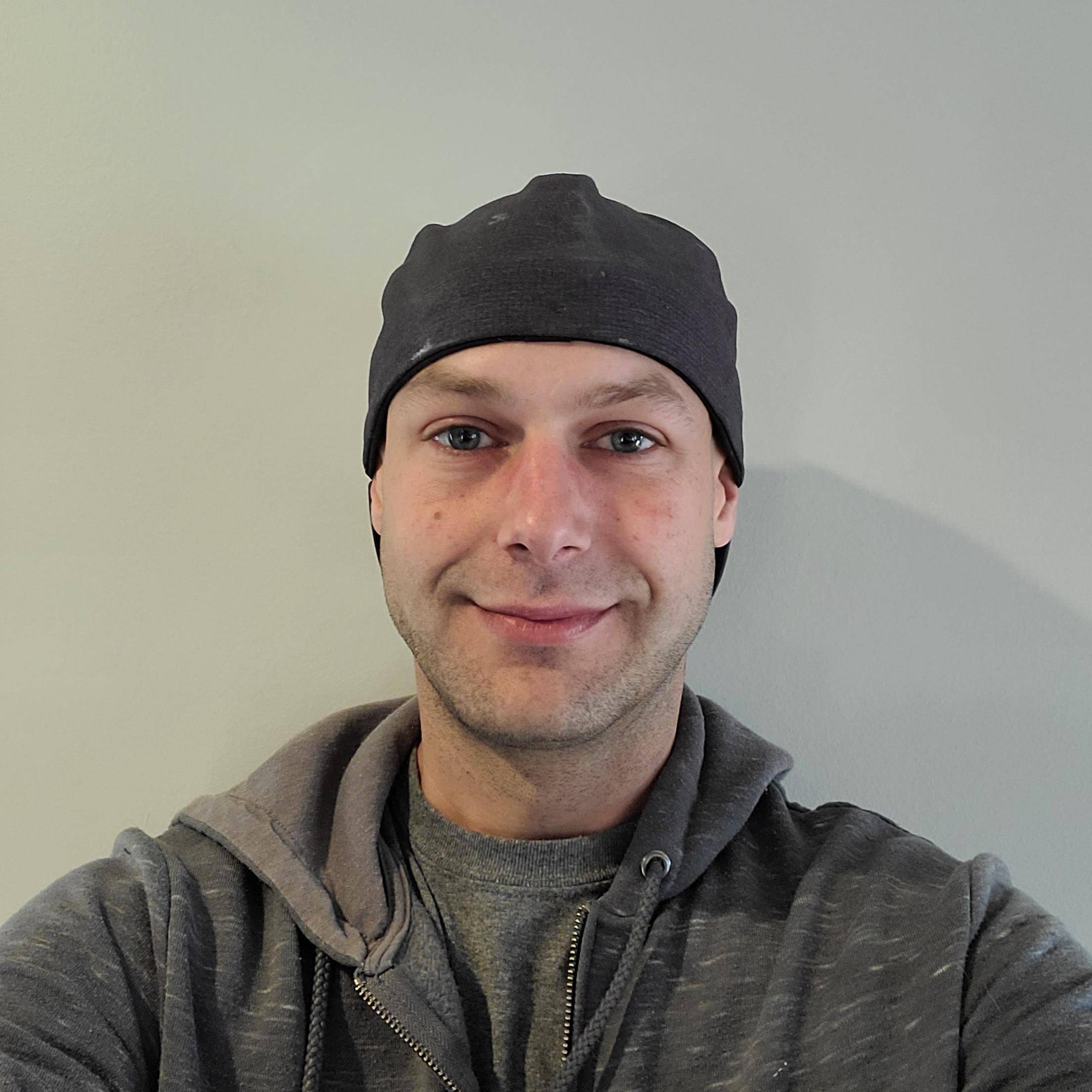 Todd Bartel
Todd is a committed jet ski racer and builder with a preference for vintage machines. He started riding at just eight years old and has gone on to fully restore a 1990 SX on his own from the body work, to painting, engine and pump work. Based out of Missouri, Todd has been racing 550's the last two years. This year he adds X2 and a SN Superjet!
Instagram: @toddbartel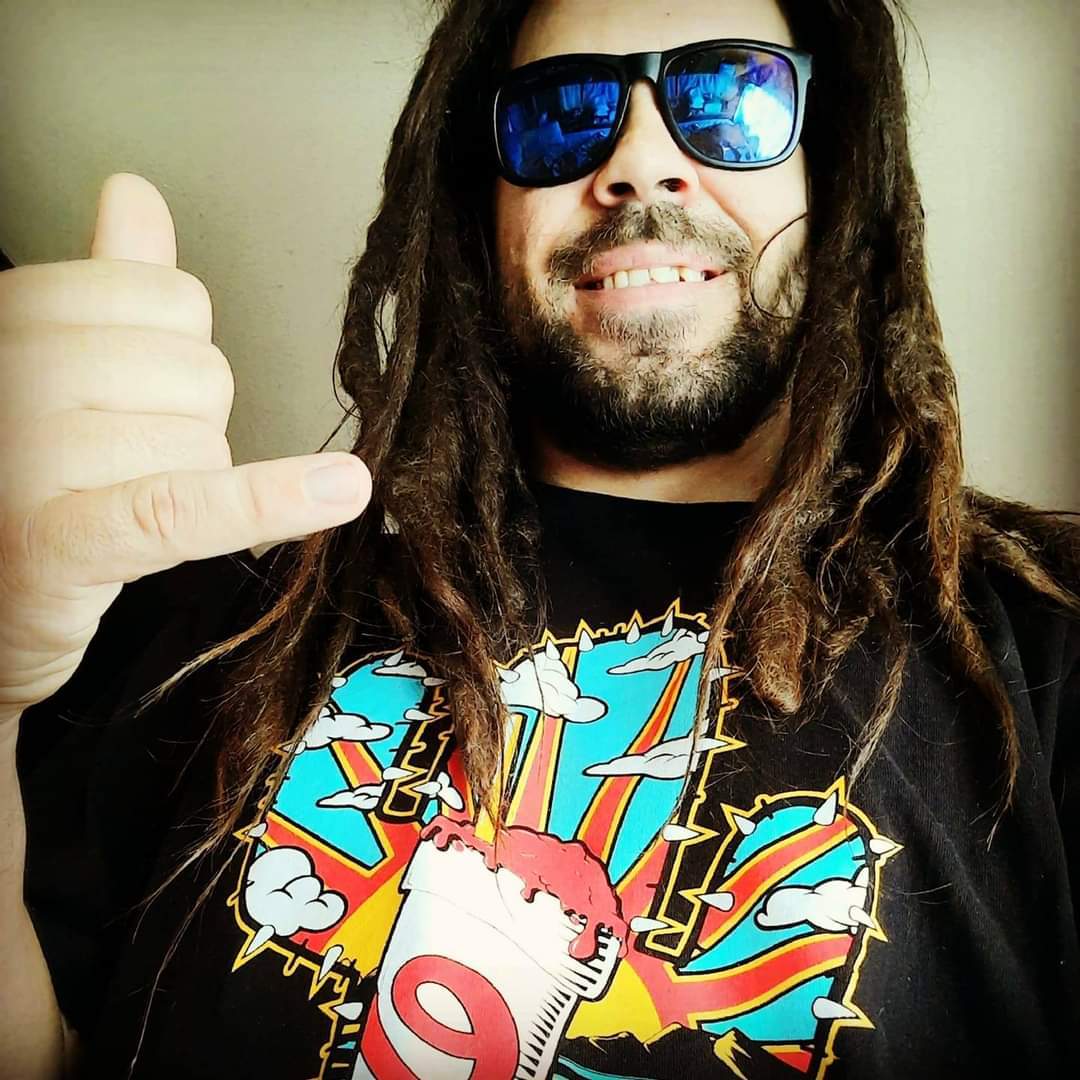 Tylyn Blaylock (Natty Ripper #710)
Tylyn grew up in the Coachella Valley California desert, and didn't take his first rip until 35 years old. "It felt natural. I Fell in love Immediately. I learned very quickly and with the encouragement of the Jetski community I decided to race this season". With industry leading sponsorships from the likes of VJS, GoPro, ODI Grips and Pro Watercraft, Natty has decided to train hard for World Finals 41.
"Grab life by the handle bars and go rip! 🤙" -Tylyn
Instagram: @NattyRipper710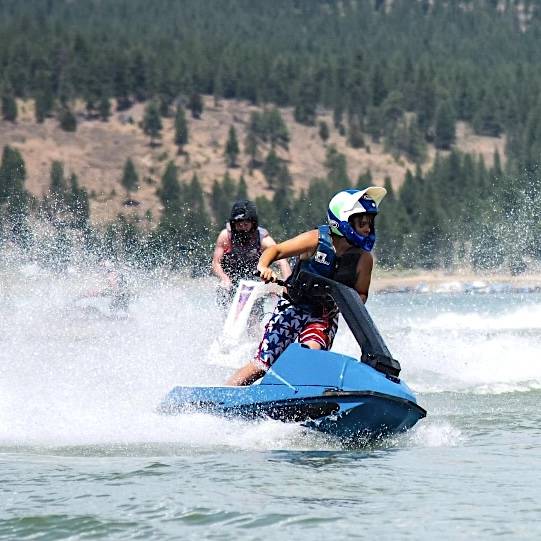 Caden Carpinella
Caden is a 17 year-old racer from Sparks, Nevada. He plans on racing in the Full Throttle Water X series this year on his 1993 550SX.
Instagram: @caden_carpinella110
Instagram: @carpinella_jetski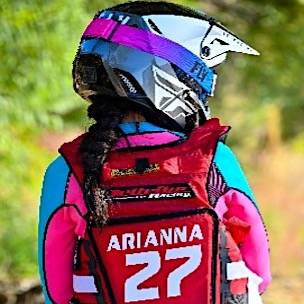 Arianna Chen #27
The Chen Sisters are up-and-coming young riders and racers. (Inspired to race after watching the famous jetski movie Hot Water!) Alongside her sister Alexis, she'll be competing in the Full Throttle Water X series and several Jet Jam races locally. Arianna races on a 2015 Yamaha SuperJet with a Worx intake grate and a ProWatercraft ride plate.
Instagram: @chengirlsracing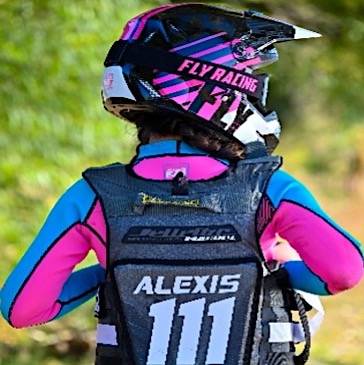 Alexis Chen #111
The Chen Sisters are up-and-coming young riders and racers. I(Inspired to race after watching the famous jetski movie Hot Water!) With her sister Arianna, she'll be competing in the Full Throttle Water X series and several Jet Jam races locally. Alexis races on a 1998 Yamaha SuperJet with a Worx intake grate and ProWatercraft sponsons, and ride plate.
Instagram: @chengirlsracing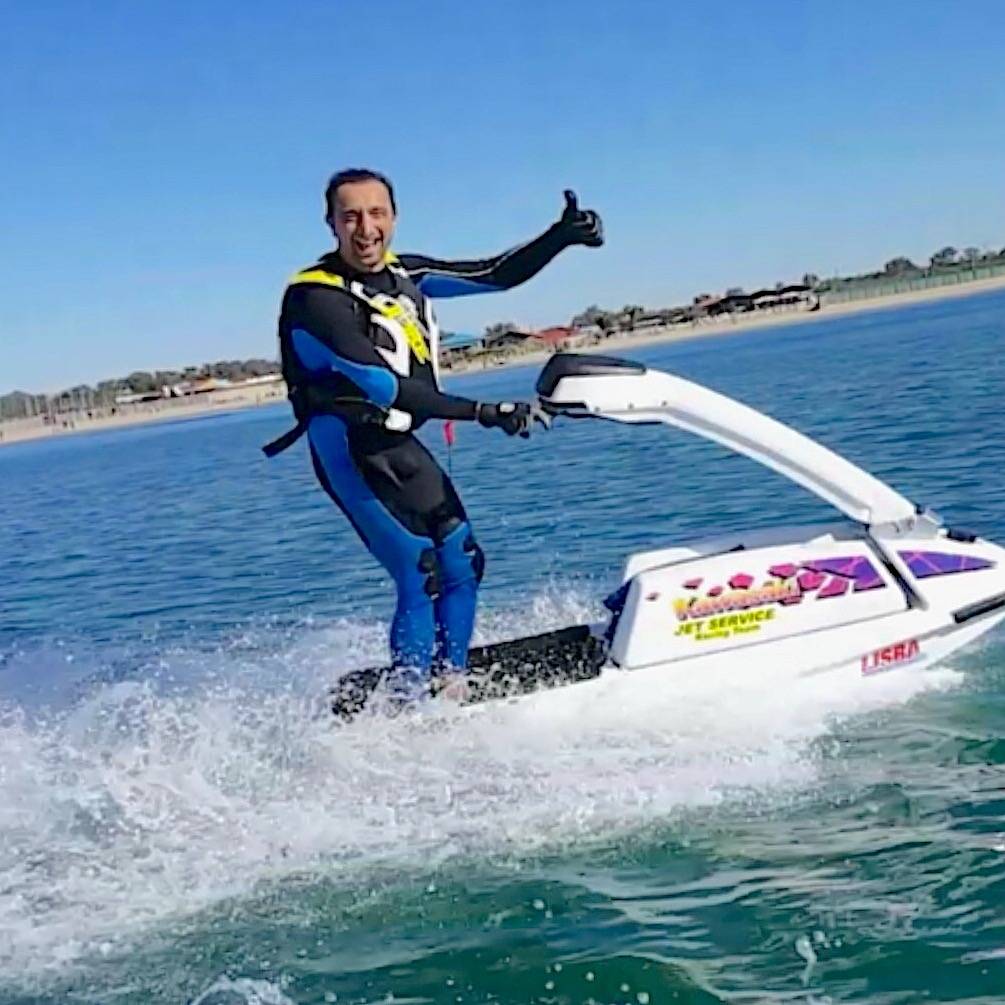 Michele Colasanto
Michele is an Italian Jet Ski Champion, FIM Race Official and IJSBA Pro Racer. He began racing in the late 1980's and has competed in almost every jet ski class. One of his favorite skis was a 1976 Kawasaki 440 with a 650-750 engine. Today he is based out of his second home in Miami, with the first race of the year planned to be AQUAX Pro Enduro.
Instagram: @michelecolasanto93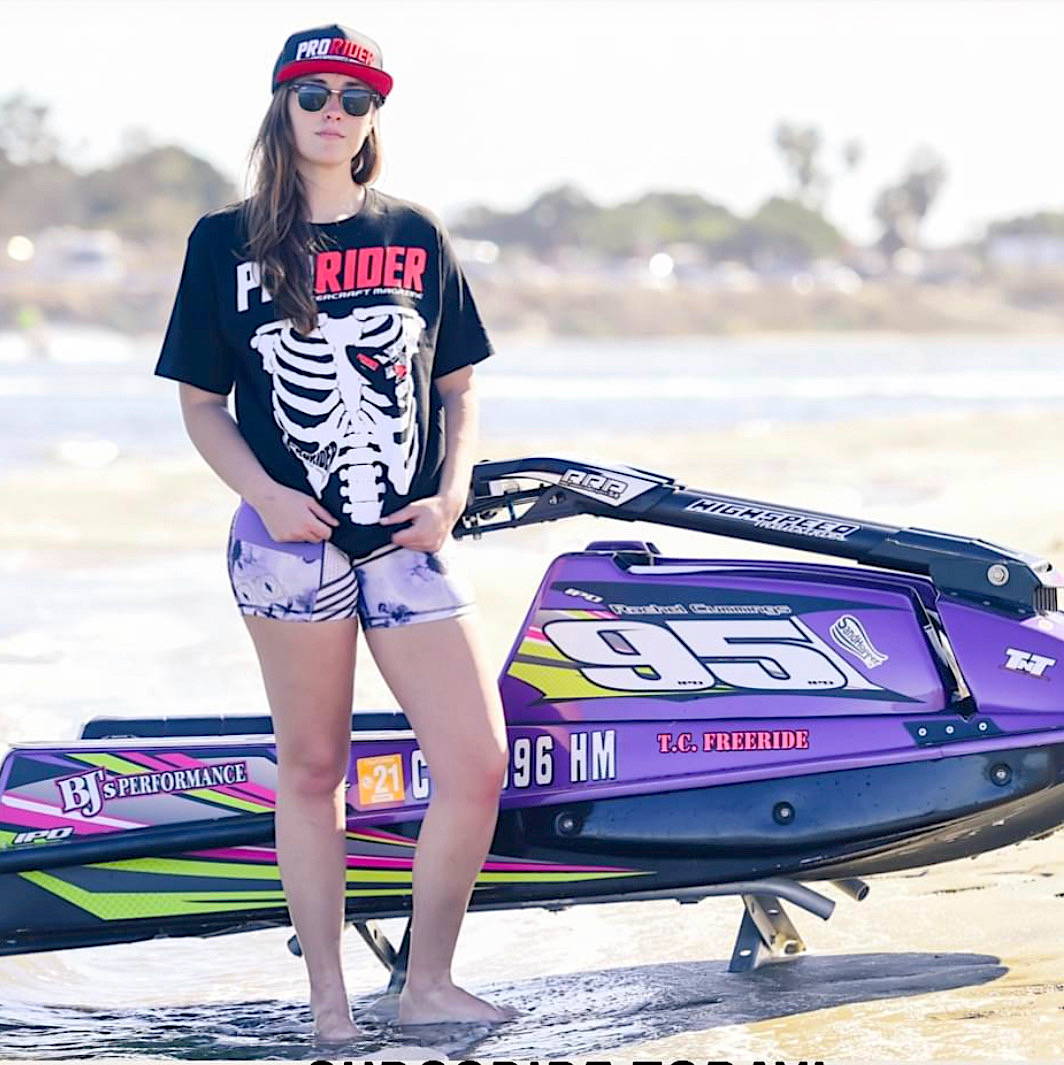 Rachel Cummings

A rising star within jetski racing, Rachel Cummings is a 1X Best of the West Women's Vintage Ski series champion, & 3rd overall in 2021 Best of the West Vintage 550 Open series out of 18 riders mixed men and women. Additionally, Rachel has participated in two IJSBA World Finals in Vintage 550 & rode in over 50 sanctioned 550 motos in just 2.5 seasons with some consistent and impressive results. Rachel races a fully modded & restored 1994 Kawasaki 550SX built by Andrew Cecere of Ace Performance.
Rachel enjoys a variety of motor sports, music, and storytelling through social media.
Instagram: @rachelcxmmings
Listen to her interview on our podcast here.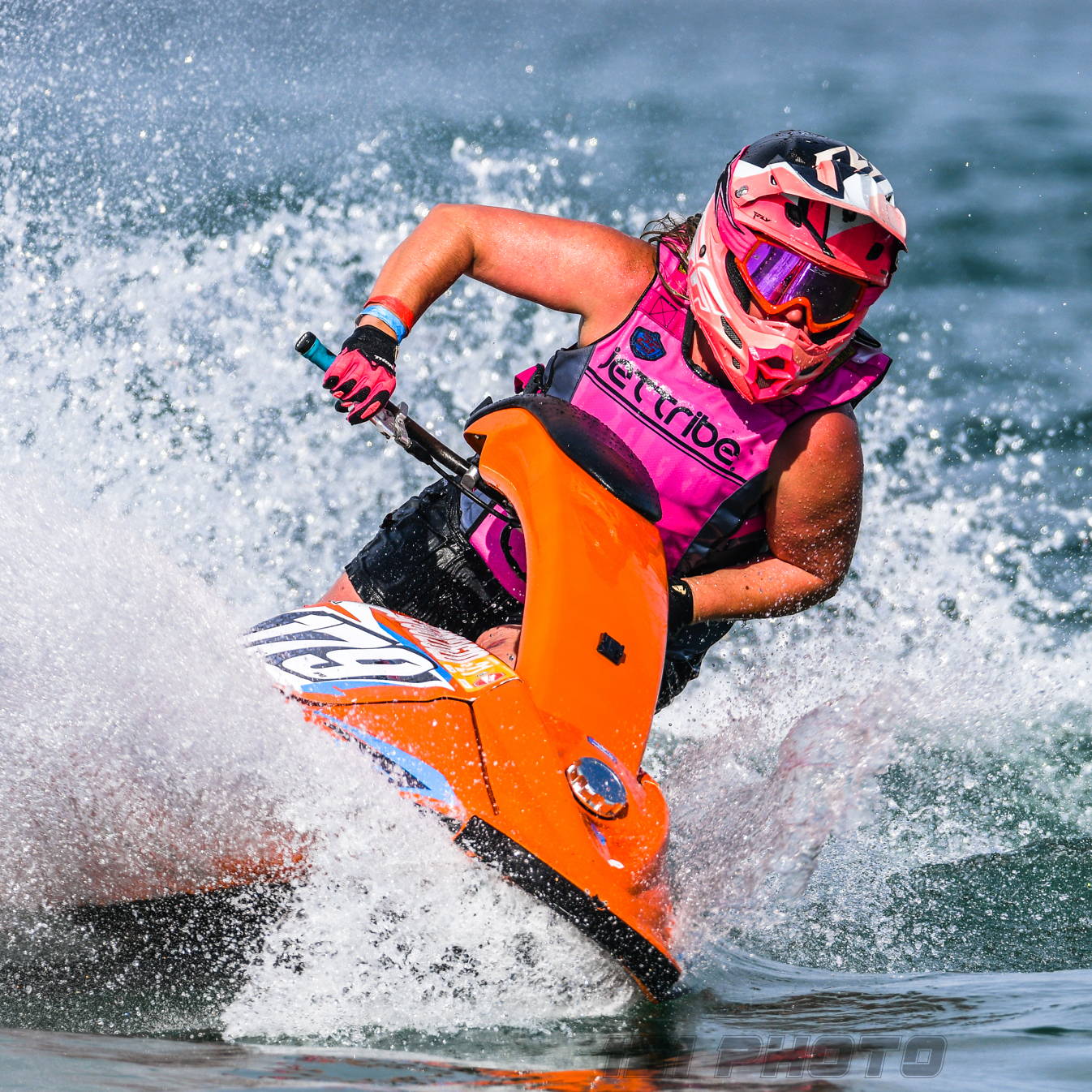 Annie Donovan
Annie is a veteran member of the VJS team! This year is her second-year racing but has been riding for six years. Annie's skis include a 550 MOD and SXR 800 for racing, and a 'pretty sweet' Serrano for her recreational riding. Every weekend in Spring, Summer, and Winter, you will find her down at Camp Far West! She's great at encouraging others to get out on the water and have fun.This year Annie plans to attend races in Havasu and the World Finals.
Instagram: @braaaapgirl26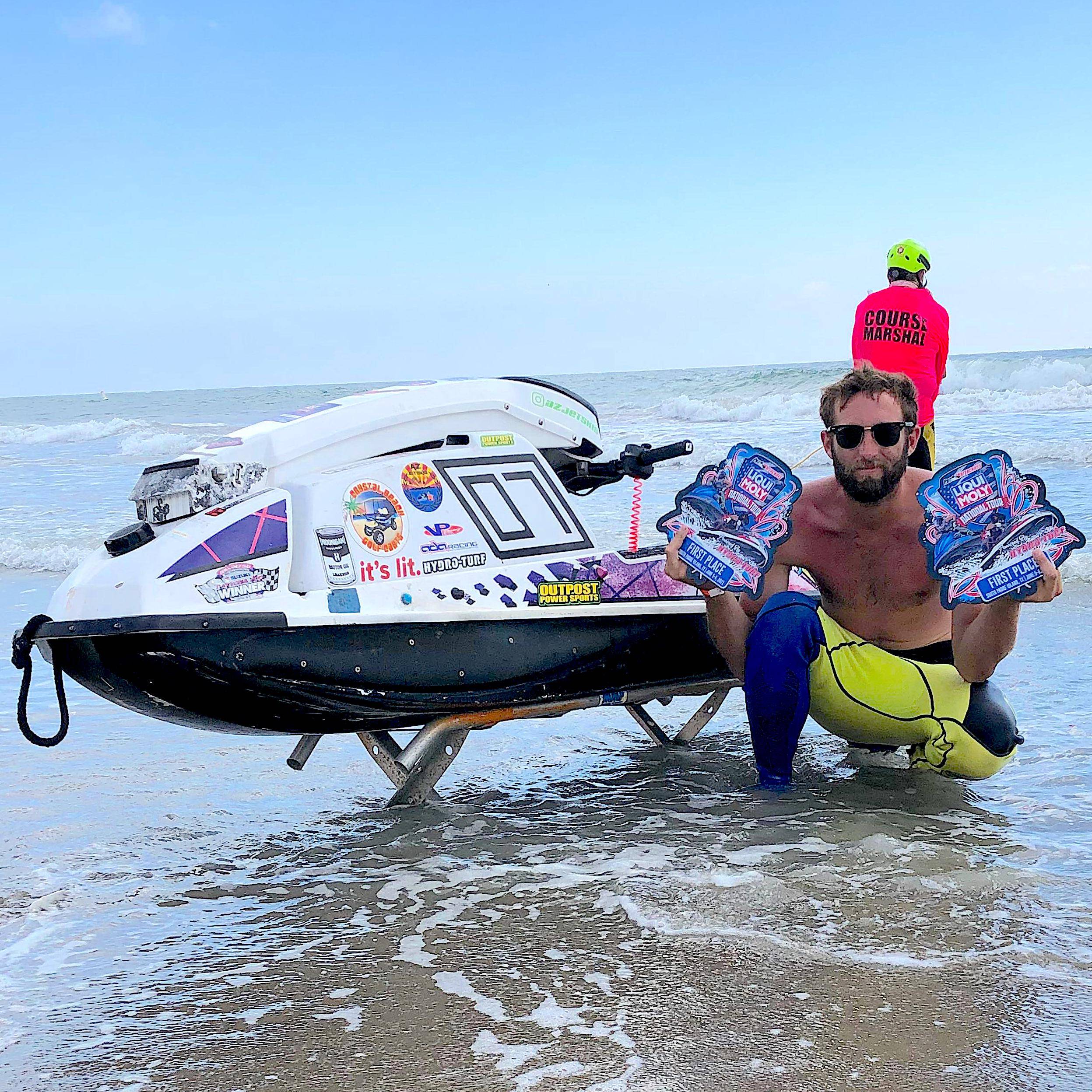 Robert Dunlap
Robert is a professional racer and natural talent out of Texas. Around jetskis his whole life, it was his pal Ralph Henning that got him into racing in the 80's. He was the 2019 550 National Champion, in 2021 placed 1st in Lites and Vintage at South Padre Island with his 1994 550SX mod jet ski. Robert is a firm believer that a fast ski does not make a fast rider, a fast rider makes a ski fast.
Instagram: @_thebmxican_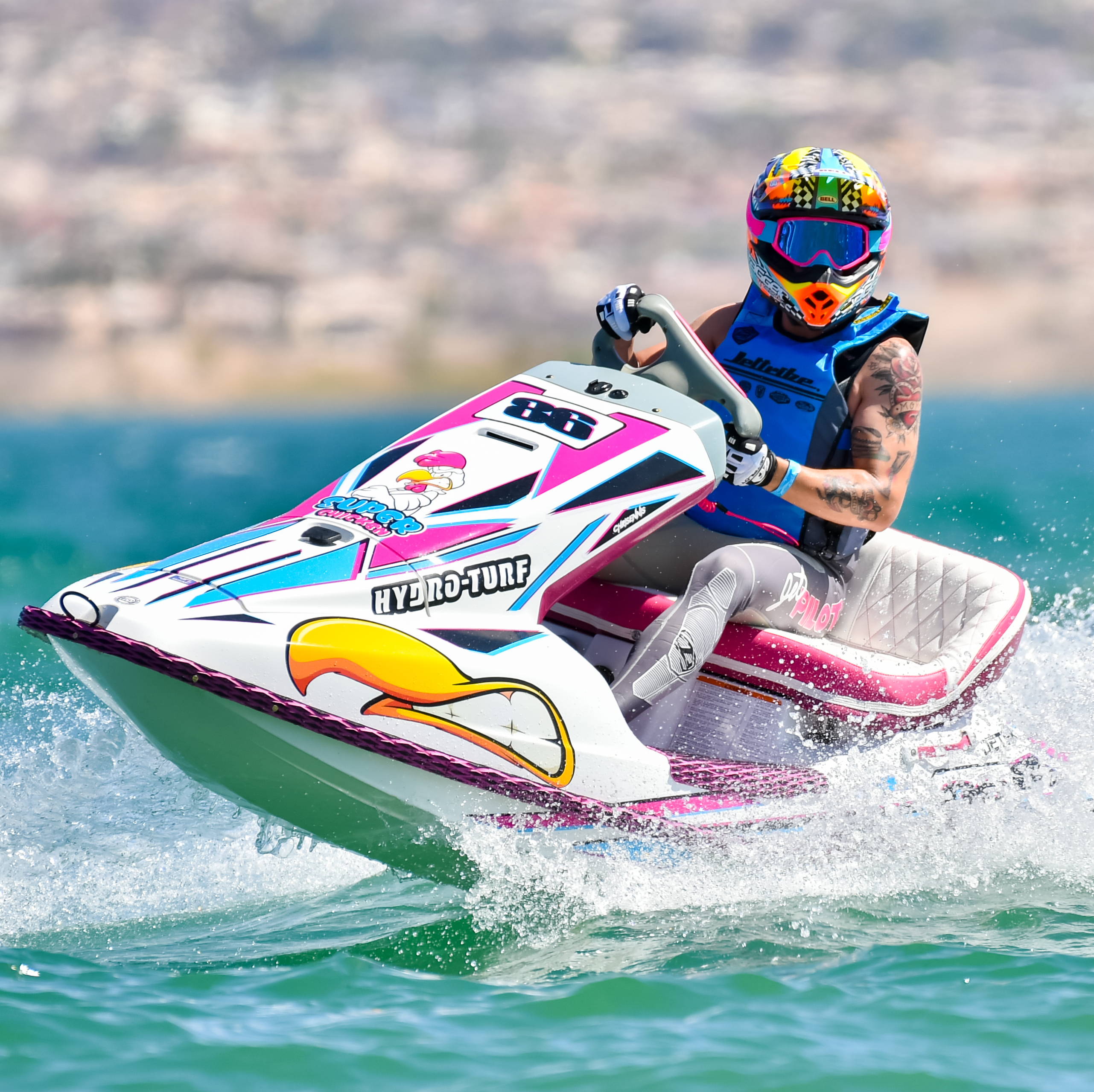 Chris Ennis
Although newer to the jetski world, Chris is not new to racing. He packs over 20 years of racing under his belt across multiple motorsport disciplines. Over the last off-season he began to build a few boats to race in 2022, made up of; a Yamaha WB1, a Seadoo HX to run the sport spec class, & a Kawasaki Super Chicken. His current build is a 550 to run in the vintage lites class. This year he plans to go to numerous events including the JetJam Racing Tour & the Liqui-Moli Watercross Series. In his spare time Chris enjoys spending time with his kids; Alexis, Elsie, & Clay.
Instagram: @chrisennisracing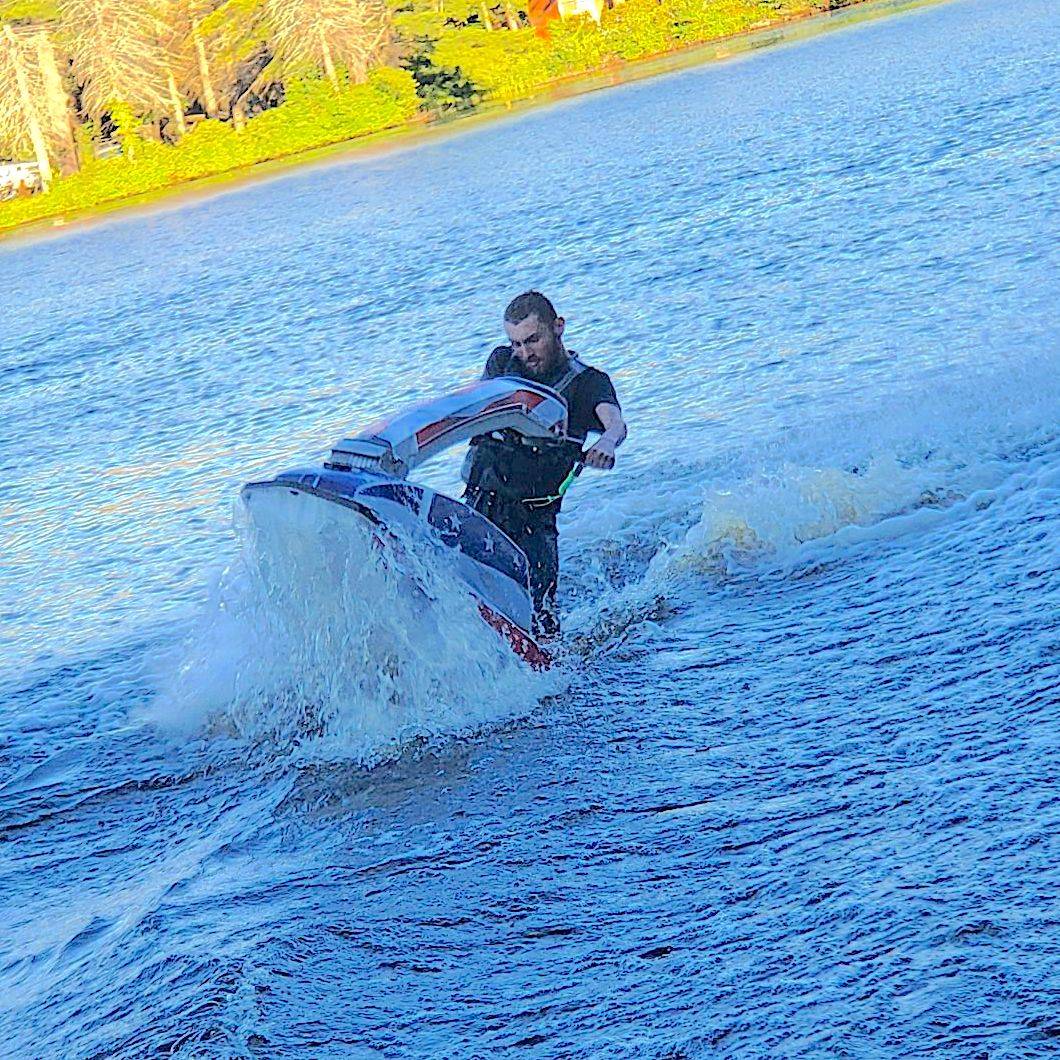 Cameron Fischer
Cameron has been riding since the age of 3! Some of his favorite jet ski memories are wrenching and building his stand-up to completion! Today Cameron rides mostly in his free time, looking to refine his skills to get into racing.
Instagram: @crazycam22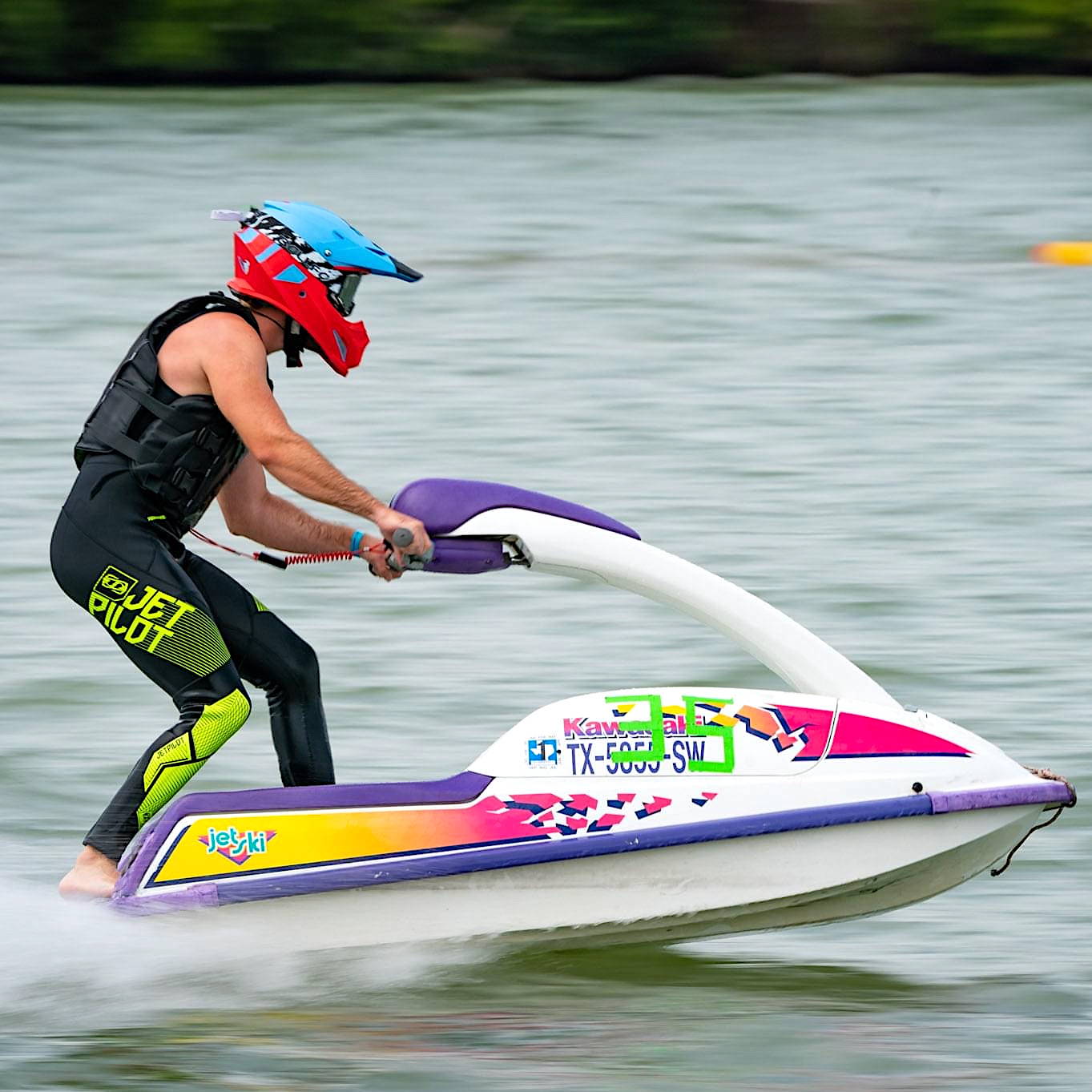 Adrian Fisk
You've heard of "The Flying Fish", but have you heard of "The Shoeless Fish"? Texas based Adrian is a recreational rider turned racer with two musts: riding vintage and riding shoeless. He is stoked to be a part of the Vintage JetSki team this year and plans to race the entire Mid-America WaterX circuit this year.
Instagram: @fiskadrian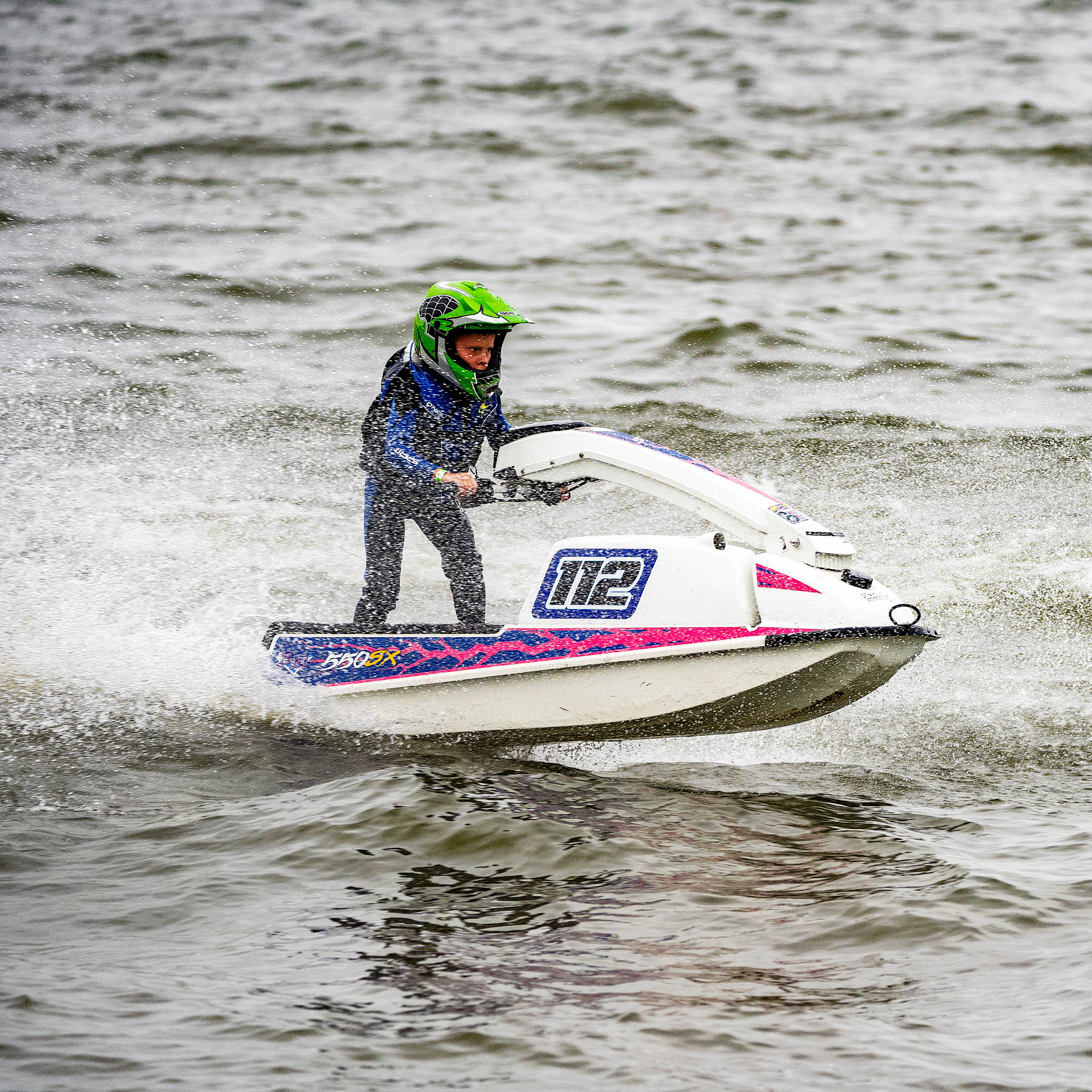 Jonathon Gancarz #112
An up-and-coming young racer entering his second year of racing on his Kawasaki 550SX. In his first ever race, participating in the "Biggie Smalls" Class in Sylvan Beach, Dylan placed 3rd! In his first 5K, he finished at 35:11. Dylan has a promising racing future ahead of him. Based in Pennsylvania, Dylan gets competition ready practicing on the Delaware River.
Instagram: @Dylanski112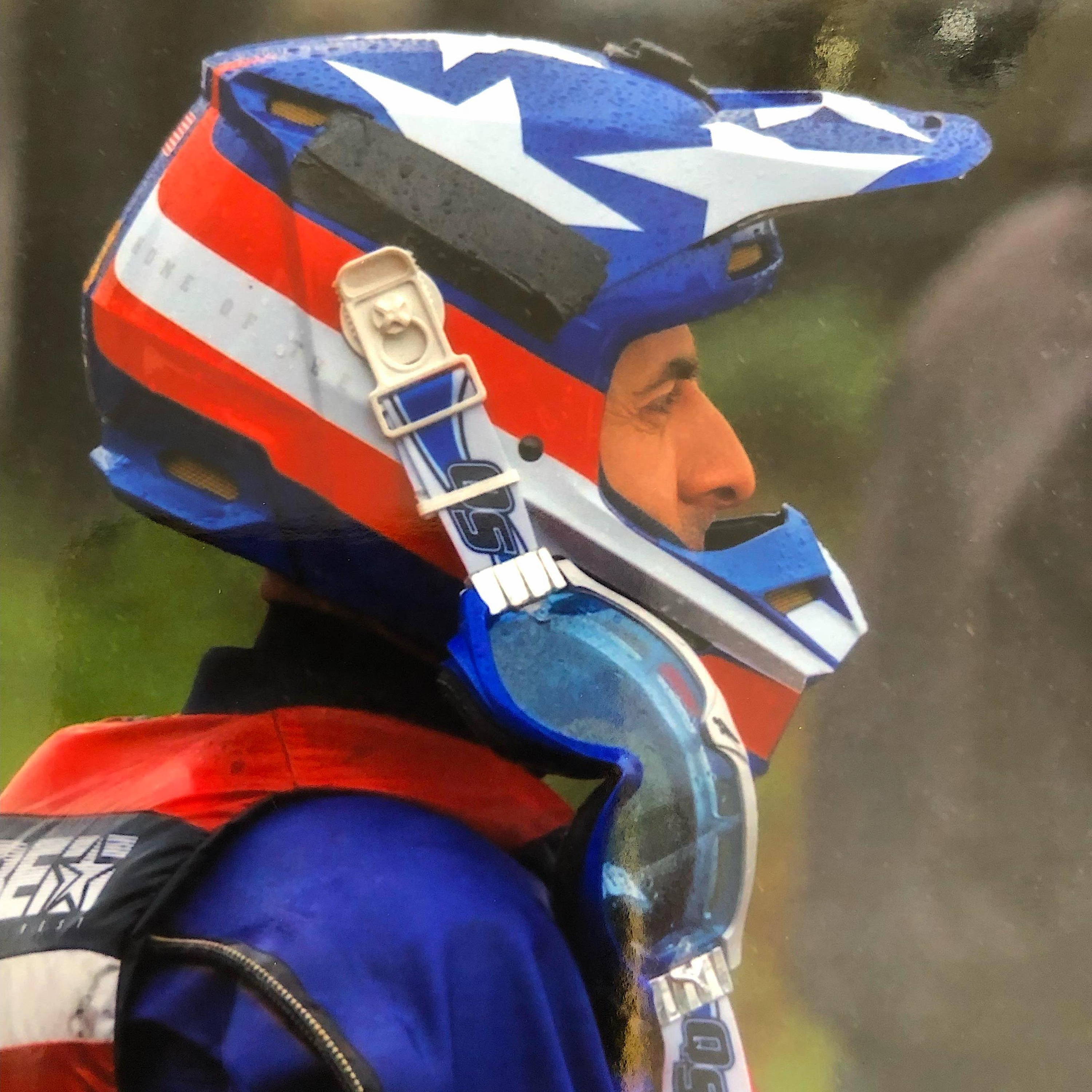 Stuart Hatfield
A talented racer hailing from the UK, Stuart has been a member of the Jet Ski Racing Association since September 2020. Stuart runs a Kawasaki 550 Mod, with tubbies, hull extensions, rear sponsons and a 750 pump stuffer. In 2021, at the JSRA Classic 550 he placed 2nd, and placed 3rd at the British Championships even after his motor broke in the last race!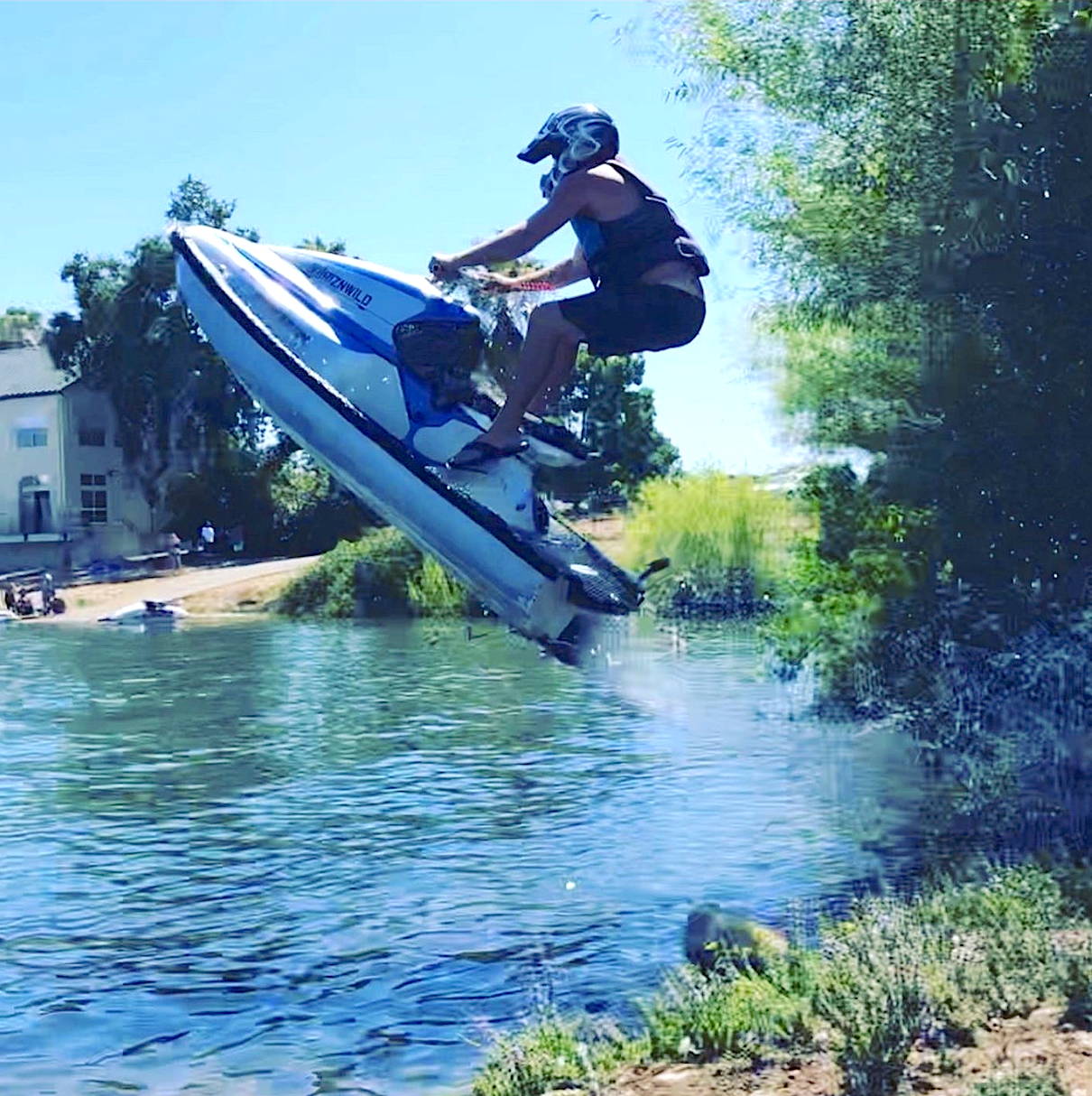 Kasey Harral
At 38 years young, Kasey has been riding jetskis for 25 years! A local legend in Northern California, some call him the River King. Based out of Sacramento, Kasey rides most days of the week, with plans to attend several local events this year with the tight knit jet ski community in Northern California. Kasey easily calls the Yamaha Wave Blaster his favorite ski, owning five of them. (And counting…)
Instagram @kasey_carl_harral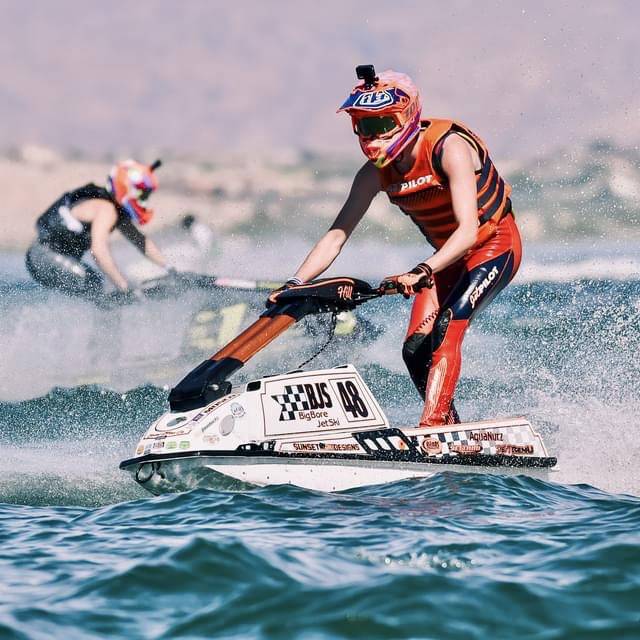 Peyton Hill #48

Peyton is a professional racer from Covina, CA. He races 550's and Proforce Carbon 2.0. Last year Peyton finished 7th in the Vintage 550 Class in the 2021 world finals.
Instagram: @radracer48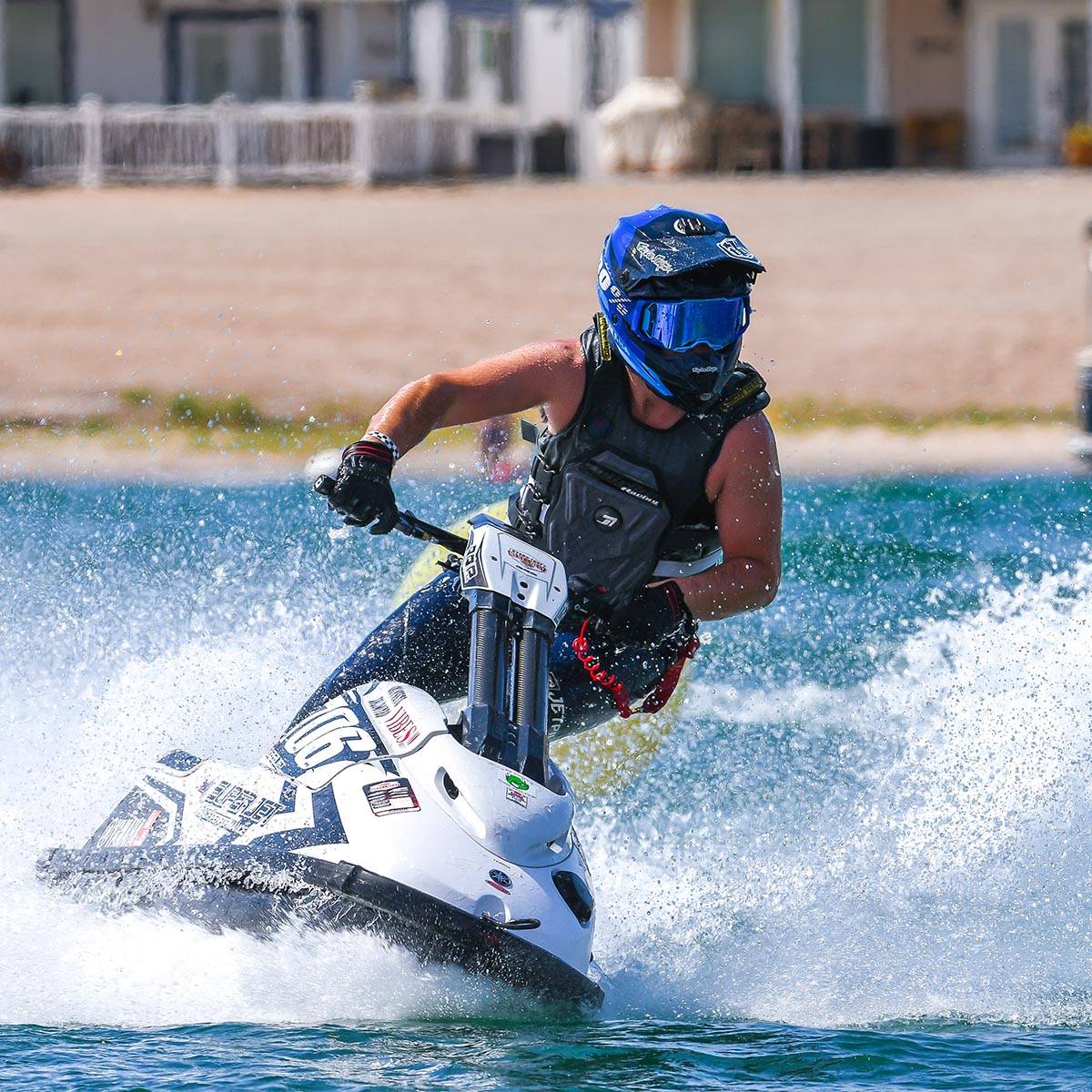 Collin Kaplan

Collin started his racing season this year at the Jet Jam Parker River round this April, placing 6th in the X2 Class and 2nd overall in the Novice Lites class. Last year he competed in his first world finals. When Collin isn't racing in the 4-Stroke lites or 2-Stroke AM Lites, he spends his time being a master at flipping vintage jetskis – even some of the most hopeless cases of restoration.
Instagram: @Collin.kaplan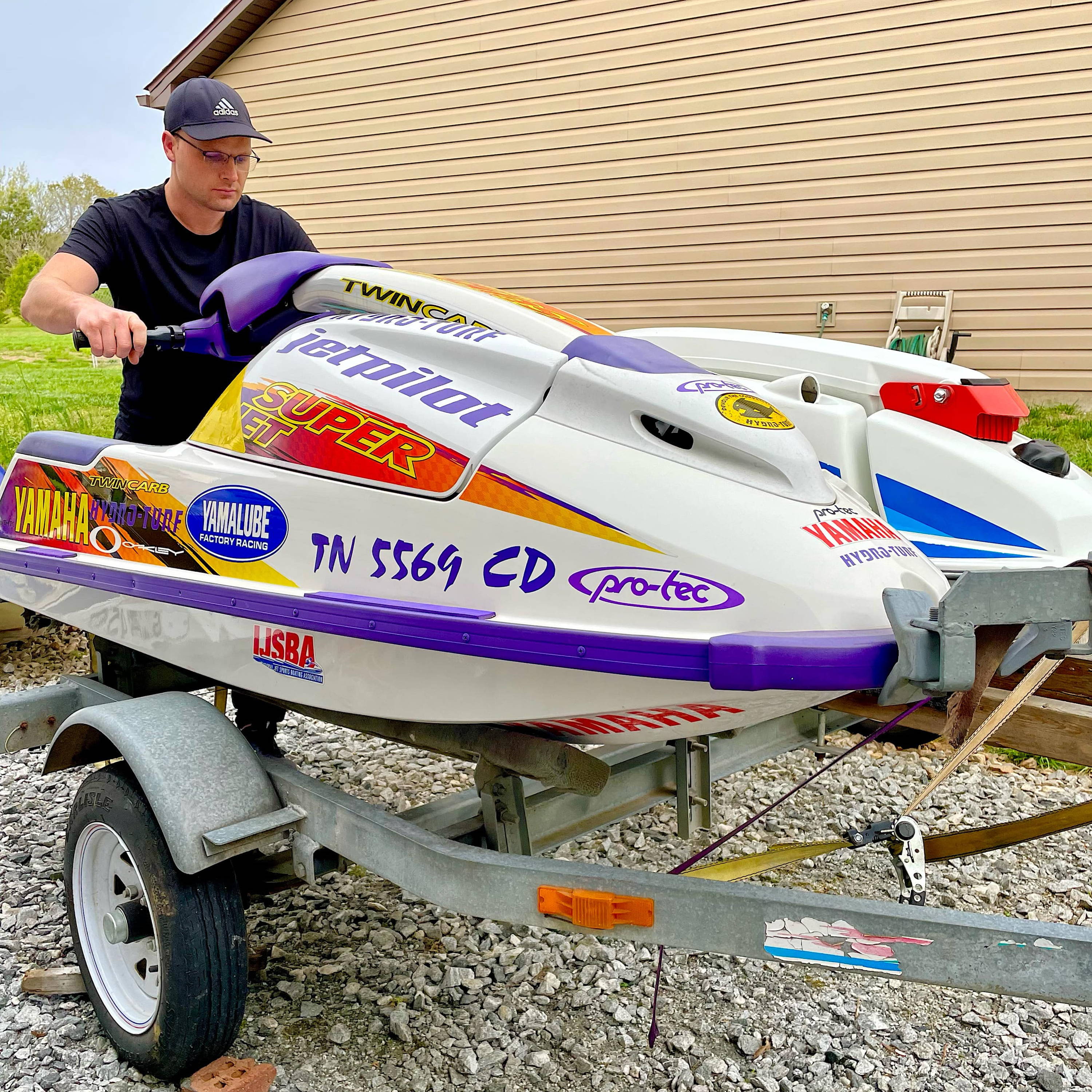 Vlad Kazadaev
Vlad runs the Youtube channel "Built to Run". Documenting his building process on PWC is a passion of his and looks forward to the building and riding season ahead. He also lives two minutes from the lake in South Carolina, so there's always time for a ride.
Youtube: Built to Run
Instagram: @Built.2.run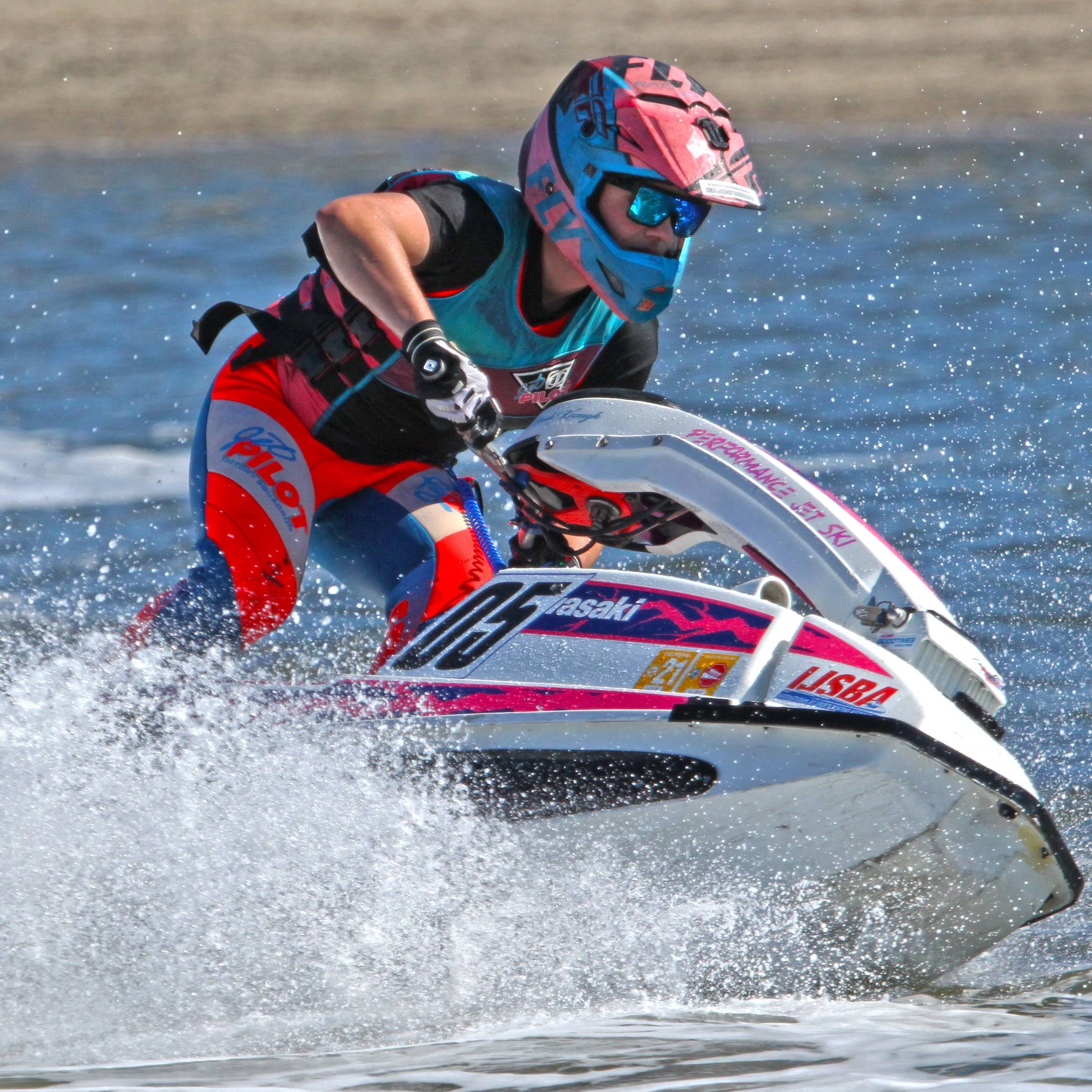 Noah Keough
Noah's garage is filled with two X2's, a 1991 550SX, and the RFX Carbon Cobra that won the 2019 World Finals. A young, talented newcomer, he has raced with two different organizations: FTW and IJSBA. Noah got his first podium his first ever race at Full Throttle in the X2 class. Ensuring a continued surrounding of all things jetski, Noah also works as a shop hand at BJS Performance. When not working or riding, the Southern Californian enjoys listening to the Ride by Day, Wrench by Night podcast.
Instagram: @its_noah_k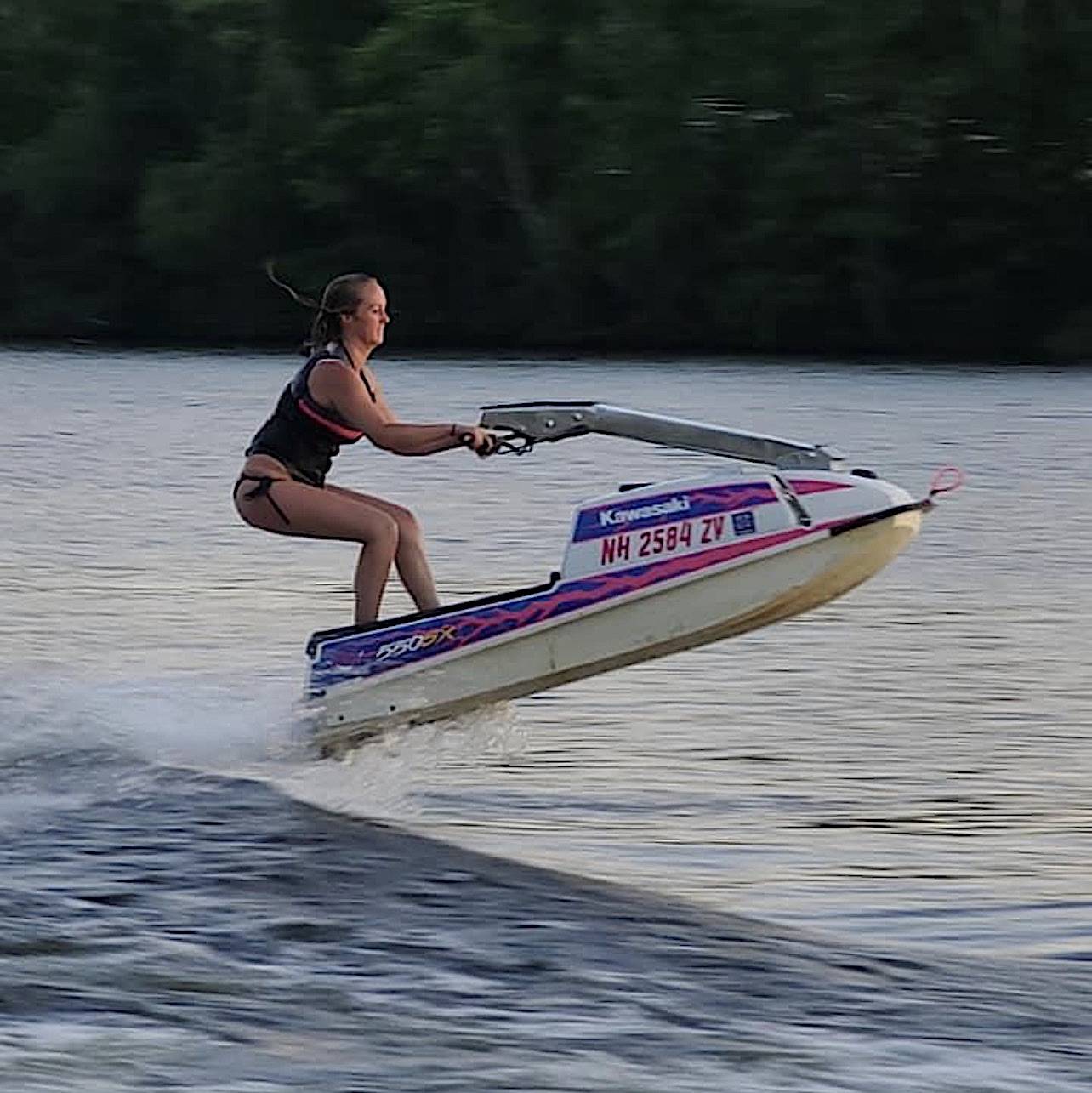 Rhiannon Liolios

Rhiannon is from a small town called Richmond in New Hampshire. Her first jet ski was an 1987 JS550. Over the winter of 2020-2021, she found a 1991 550SX pink lightning hull in near mint condition, that she swapped a 650 into (with a little help) all in pursuit of understanding the build. Rhiannon's jet ski season starts in March while the ice is still melting and goes into October. And as far a building season? "Wrenching season is always. See y'all on the river." - Rihannon
Instagram: @rhiannonliolios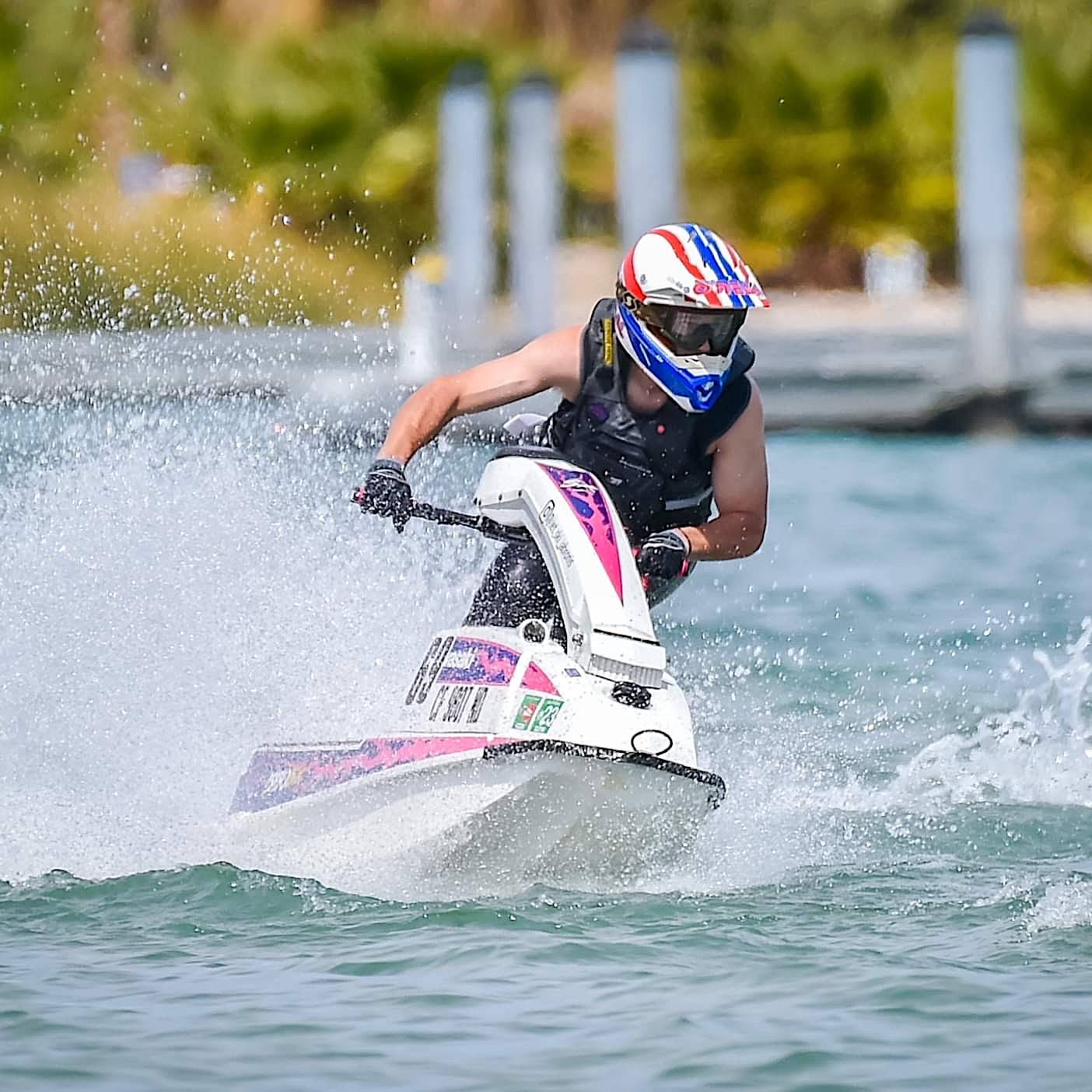 Sean Lung
Sean is a firefighter by day and avid wrencher by night. His jet ski obsession began four years ago with a 440, that led to a progression of ski and skills building since. Today he is racing in every event of the Full Throttle Water X series racing 550 mod and 550 limited. Sean loves documenting his jet ski journey and is now an arsenal of knowledge.
Instagram: @jet_ski_jabronis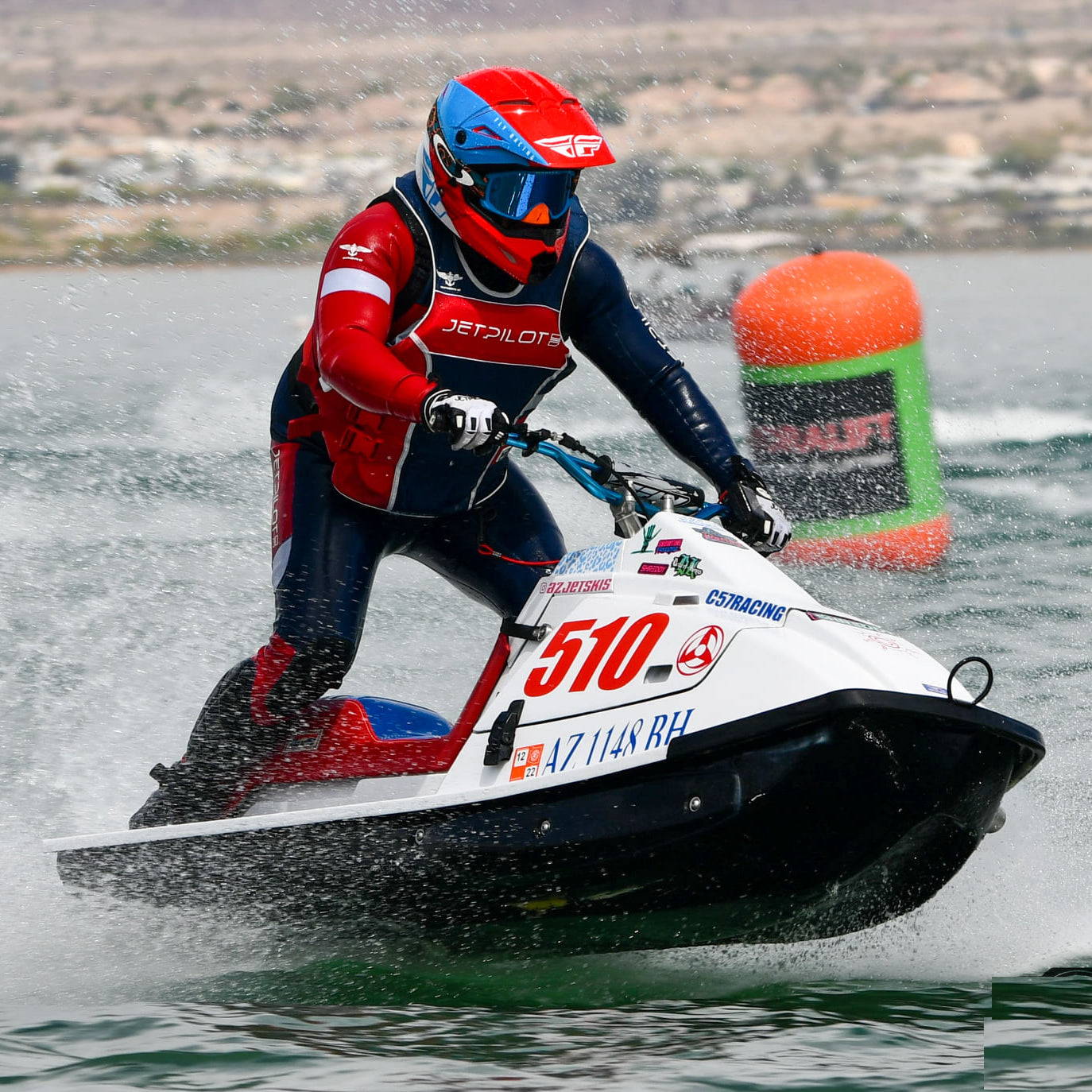 Juan Maldonado
Like many of us, Juan got hooked on jetski racing after being introduced by a family member. Five years ago Juan hopped on his cousins Superjet and never looked back! Heading straight to Craiglist to find his vintage ski, he snapped up a 750SX hull and motor. Juan gathered up the rest of the parts to complete build with the help of some friends, and immediately went into racing.
Instagram: @_jr_510_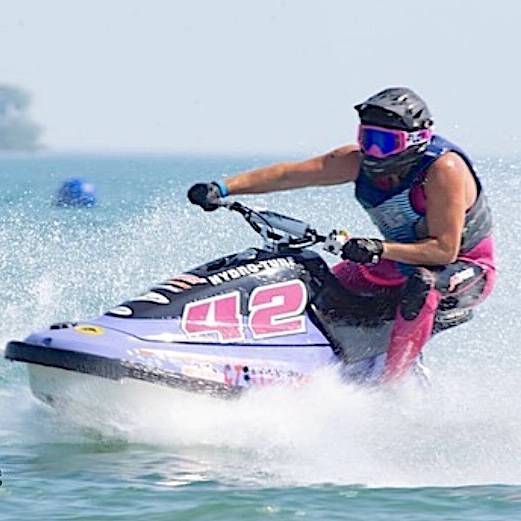 Troy Manduluk

Troy was introduced towater sports from his father, who began riding jetskis recreationally in the 1990's. By the time Troy was 12, he had him riding his first jetski. In 2021, Troy, a self-confessed addict to the sport, dedicated himself to enter competitive jetski racing. He entered and raced in the Amateur Sport Stock Class, placing 2nd overall. Troy has plans to move up to the Pro Sport Stock class, despite being primarily a recreational rider right now. With plenty of more builds to come, you'll find him wrenching through the night when not riding.
Instagram @toomanytoys9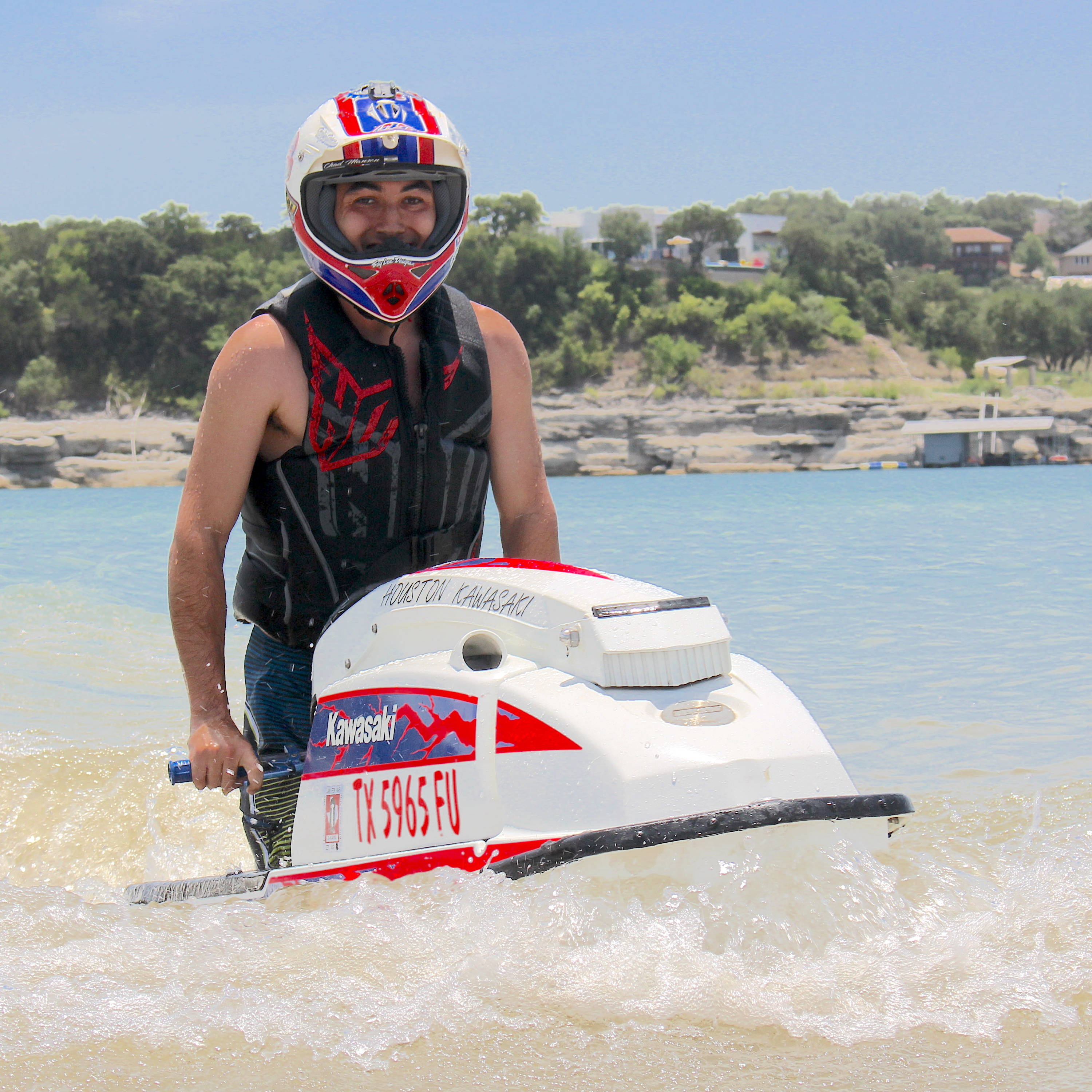 Chad Mansen

Chad, who comes from a motocross background, is entering his second year of jetski racing. He had a busy year last year racing in Rock n River Fest, Mid-America Jettribe series, local Ride Days at Lake Travis, and has hopes to make Runn Whatcha Brung this year on his 550SX, JS440, or Superjets. His favorite event to date remains the Rock n River on 4th of July!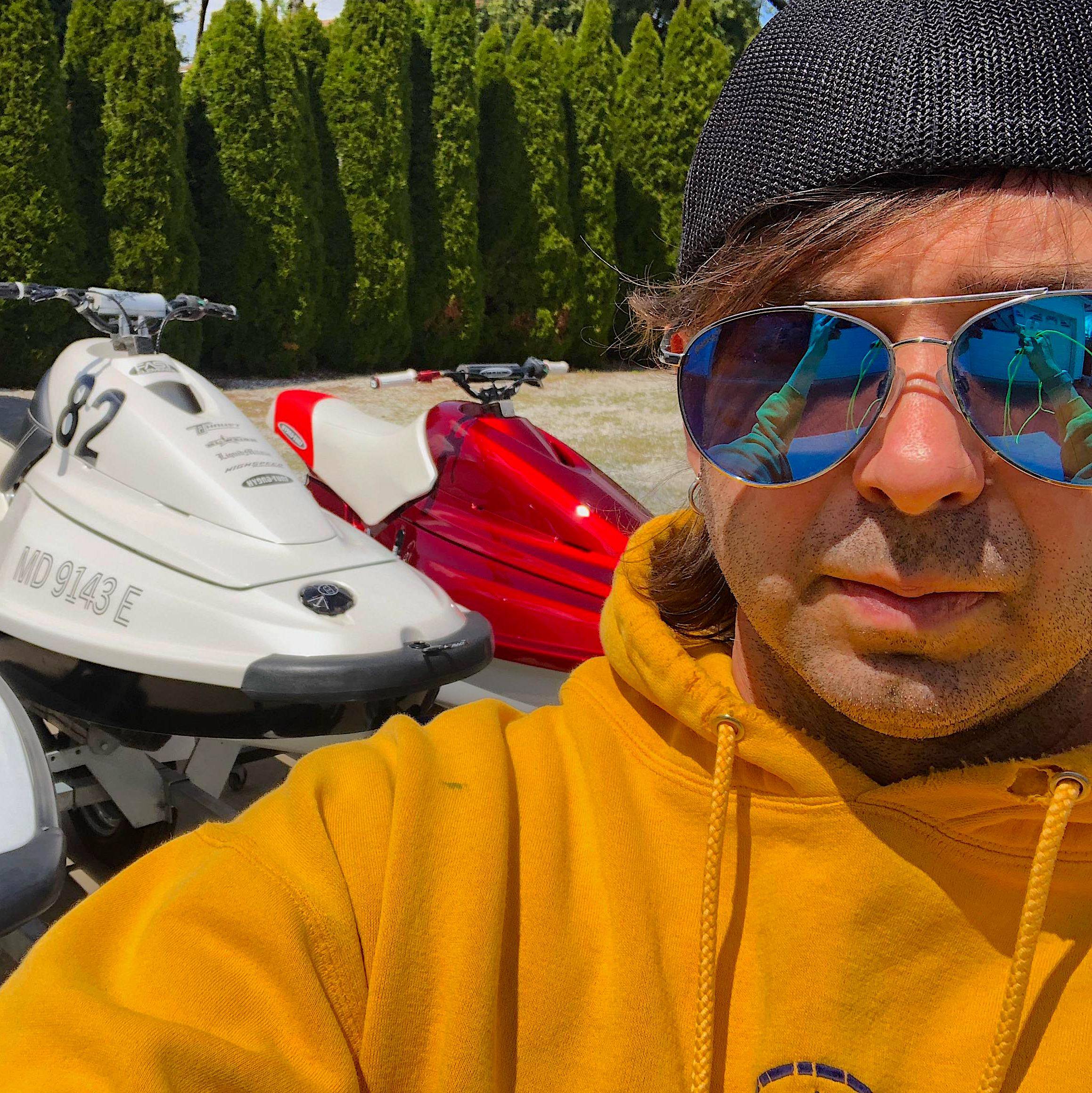 Bryson Meeks

Bryson has been living and breathing jetskis since his first ride in 1988! His crew rides out of the Chesapeake Bay & Ocean City, MD. He says he has just as much fun restoring them as he does riding them. "Well… almost." With a background in custom car building and restoration, he's dedicated to breathing life back into as many vintage skis as he can. In the future he is hoping for events to come to his neck of the woods, with the vintage jetski community expanding rapidly there!
Instagram: @motivusa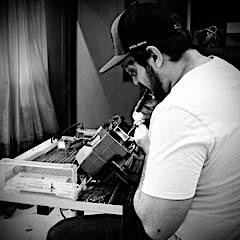 Gage Mickelsen

Gage first laid eyes on his uncles 1994 750SX at five years old. At 13, he hook the trailor to his ATV and take that ski to the local lake down the road. Today, that very ski is now his. Gage's love and passion for the sport has only grown. The jetski collection alone has grown to eleven! An active member of his jetski community both online and locally, Gage plans on attending RWB and World Finals this year.
Instagram: @smalltown_wenching
Instagram: @gage_mickelsen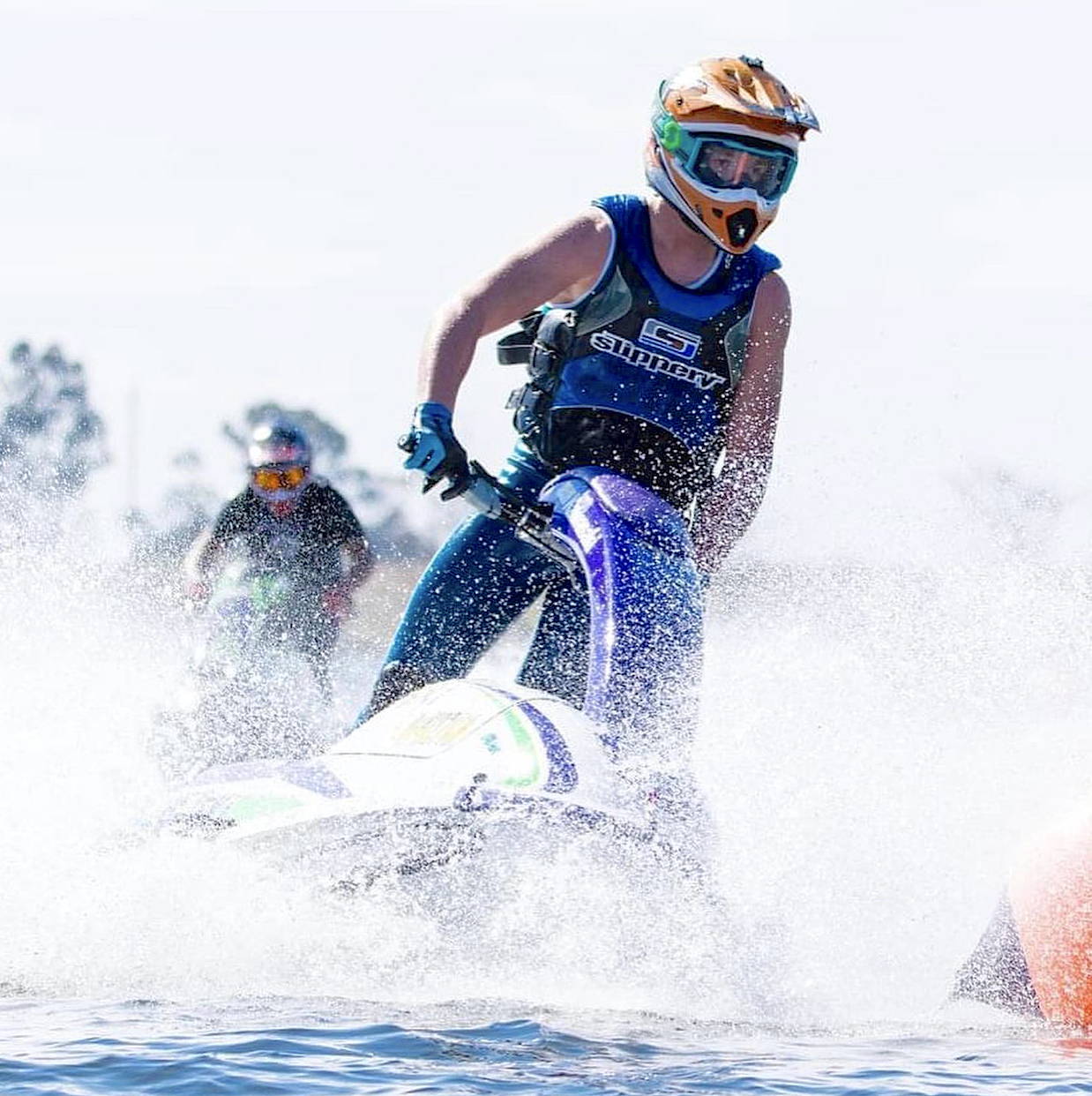 Ty Milligan

Ty is an up and coming vintage jetski racer. His first race of the year was Full Throttle Watercross on an Kawasaki 750 SXi. This year he will be racing the Vintage Open and 550 MOD Class later in the year when his 550 build is finished. Ty is a dedicated rider, who's passionate about the sport and puts everything he has into his racing performance.
Instagram: @Tmill_04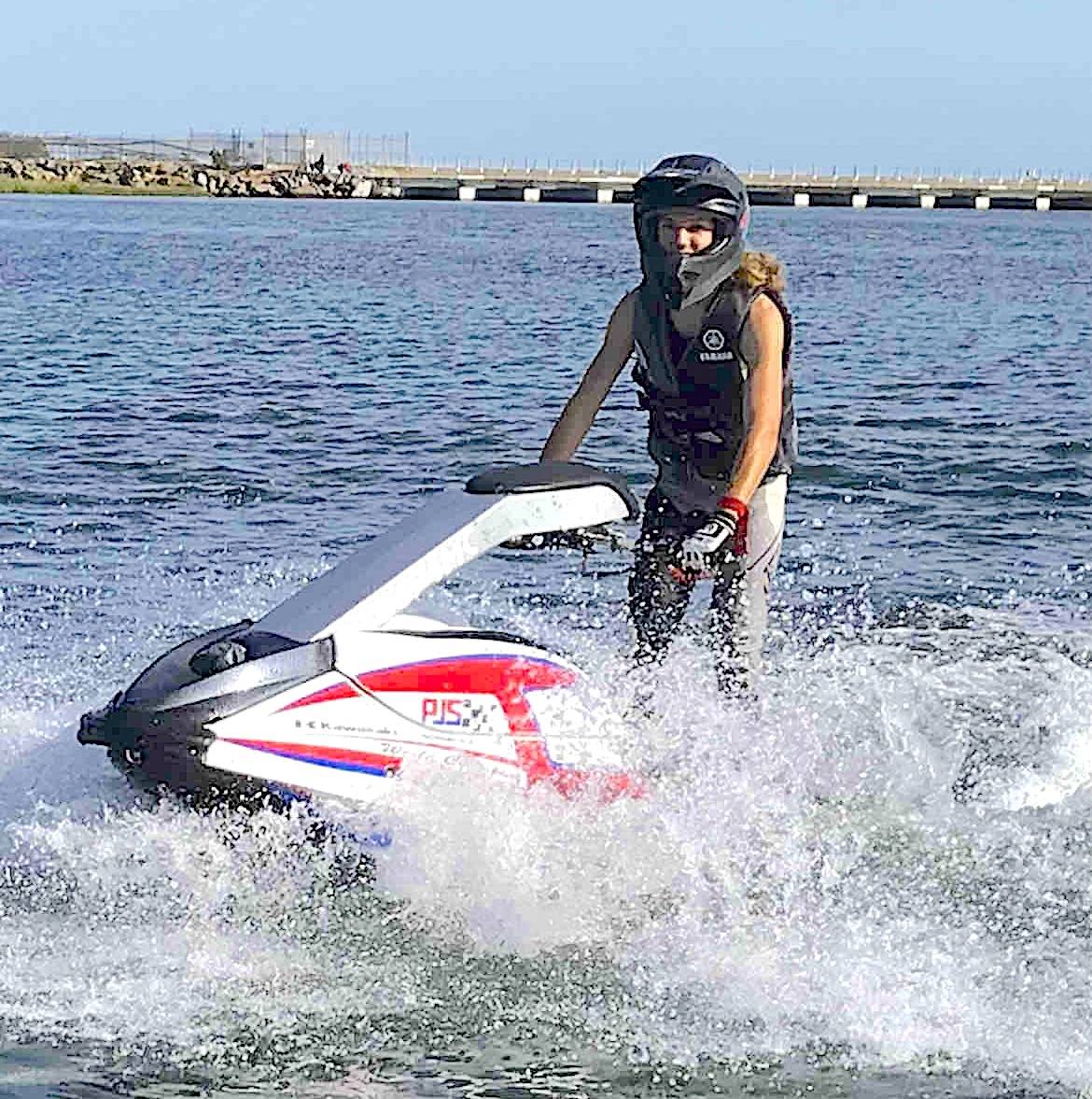 Peter Passalacqua #18
Peter has been surrounded by the water his whole life and restoring jetski's since he was fifteen years old. At 14, he had his first ride on what was his father's 1988 JS440 with a stock 550 engine. That ski had age related wear and tear, with it eventually failing due to a dried out crank seal. That ski would be Peter's first restoration. Aside from painting the engine color to one of his liking, he went on to restore it to the original paint and stickers his dad had applied. Talk about jetski nostalgia! This year you will find Peter racing in the Weber, MA stop of the East Coast Watercross tour.
Instagram: @_moist_poodle_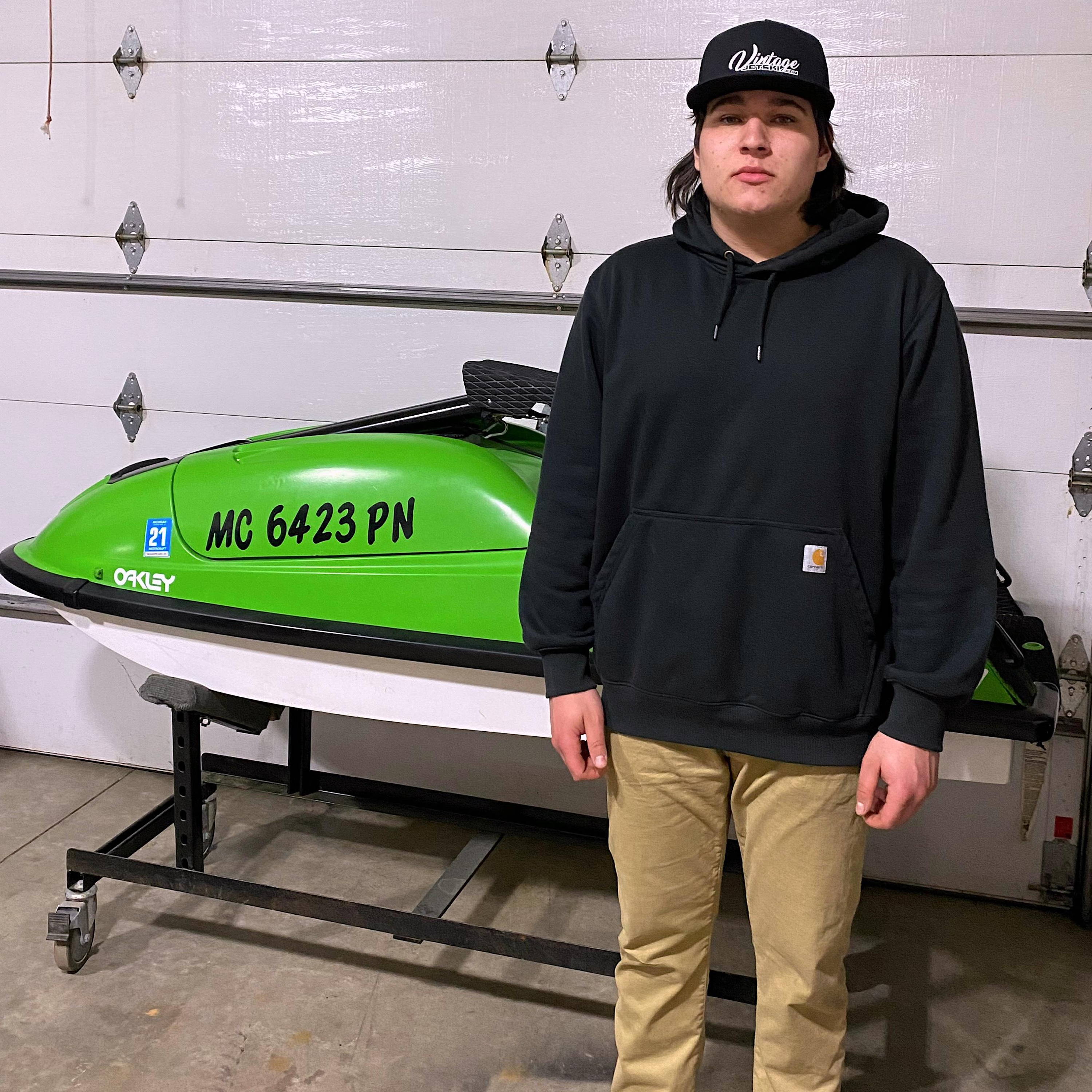 Michael Plonski
Passionate about all things old school stand-up, Michael owns a 550, 650, & 750. He fell in love with jetskis after his first ride, quickly purchasing his own ski shortly after. The 1989 650SX won out to be his first purchase, followed by a 1993 750SX. Illinois-based Michael is out almost every day in the Summer riding season. Outside of the jetski life, you'll find Michael working on car, or on the Winter equivalent – a snowmobile.
Instagram: @Michael_plonski81

Rain Porter
Rain is an Arizona based model and photographer, with significant work with jetski brands and events.
Instagram: @rain_porter
Instagram: @121.photo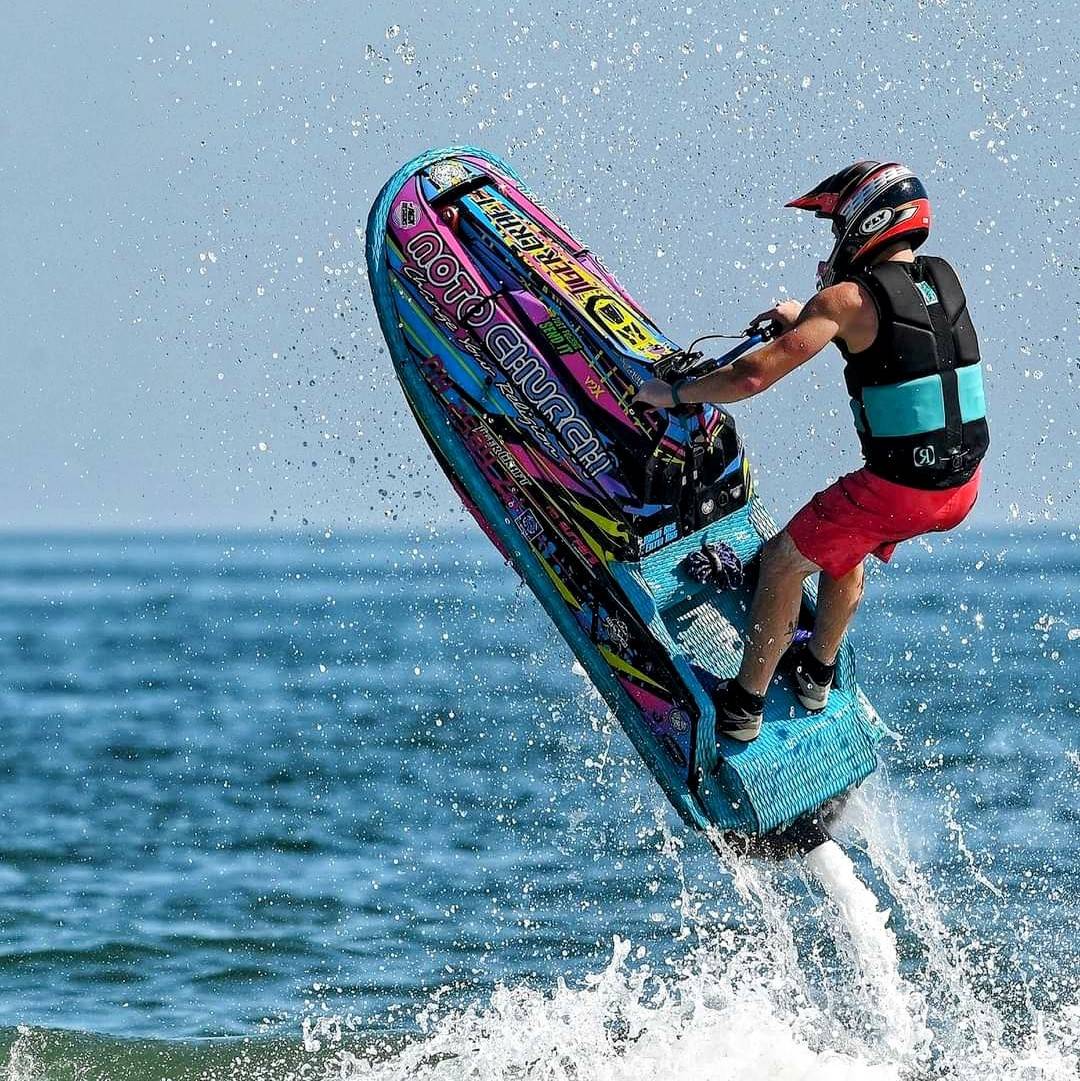 Ryan Powderly #18
Ryan was born & raised on Cape Cod, Massachusetts. Doctor of pharmacy by weekday, stand-up enthusiast by weekend. Ryan had a comical & a rocky start getting into jet skis. Early experiences include a sunk Jammer leaving him stranded! Like us all, Ryan couldn't stay away long, & a month later bought his first ski. A 1989 Kawasaki 750 swapped X2. Today he houses multiple skis in his garage, logging hours from 'ice-melt' in March through to the end of October. "Y'all riding, or hiding?" – Ryan Powderly
Instagram: @Below100hz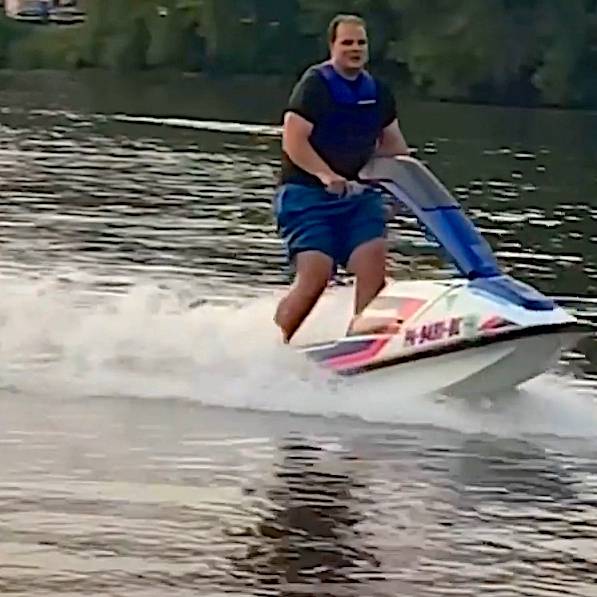 Jack Rieger

Jack is a recreational rider and knowledgeable builder hailing from Pittsburgh, PA. Where the riding season is short and the wrenching season is long. Rieger, whilst relatively new to the vintage jetski world, has many jets ki builds in the works and learning all he can about the golden era of jet ski racing.
Instagram: @rieger216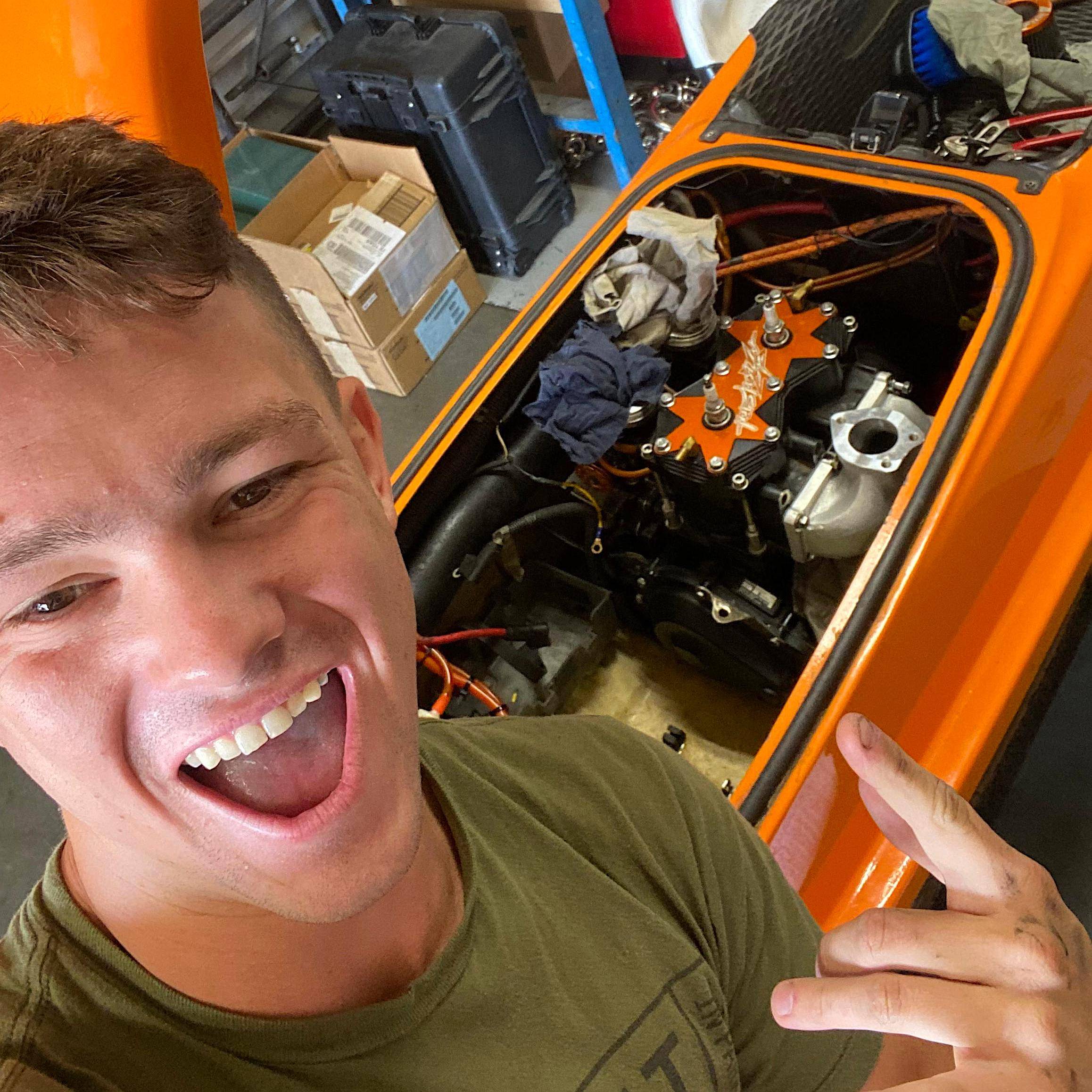 Logan Rivers

Logan rode his first stand-up when he was 10 years old on his dads 1987 JS550. It ran on countless frayed wired, layers of zip ties, and an out-of-date registration. Fast forward eleven years and a few engine rebuilds later (plus an updated registration), he still calls it his passion. He loves doing freestyle, with a favorite trick being a handstand on the tray. To Logan, nothing is better than an early morning ride, or wrenching in the garage on one of the number of skis he owns with an ice-cold Corona.
Instagram: @loganight16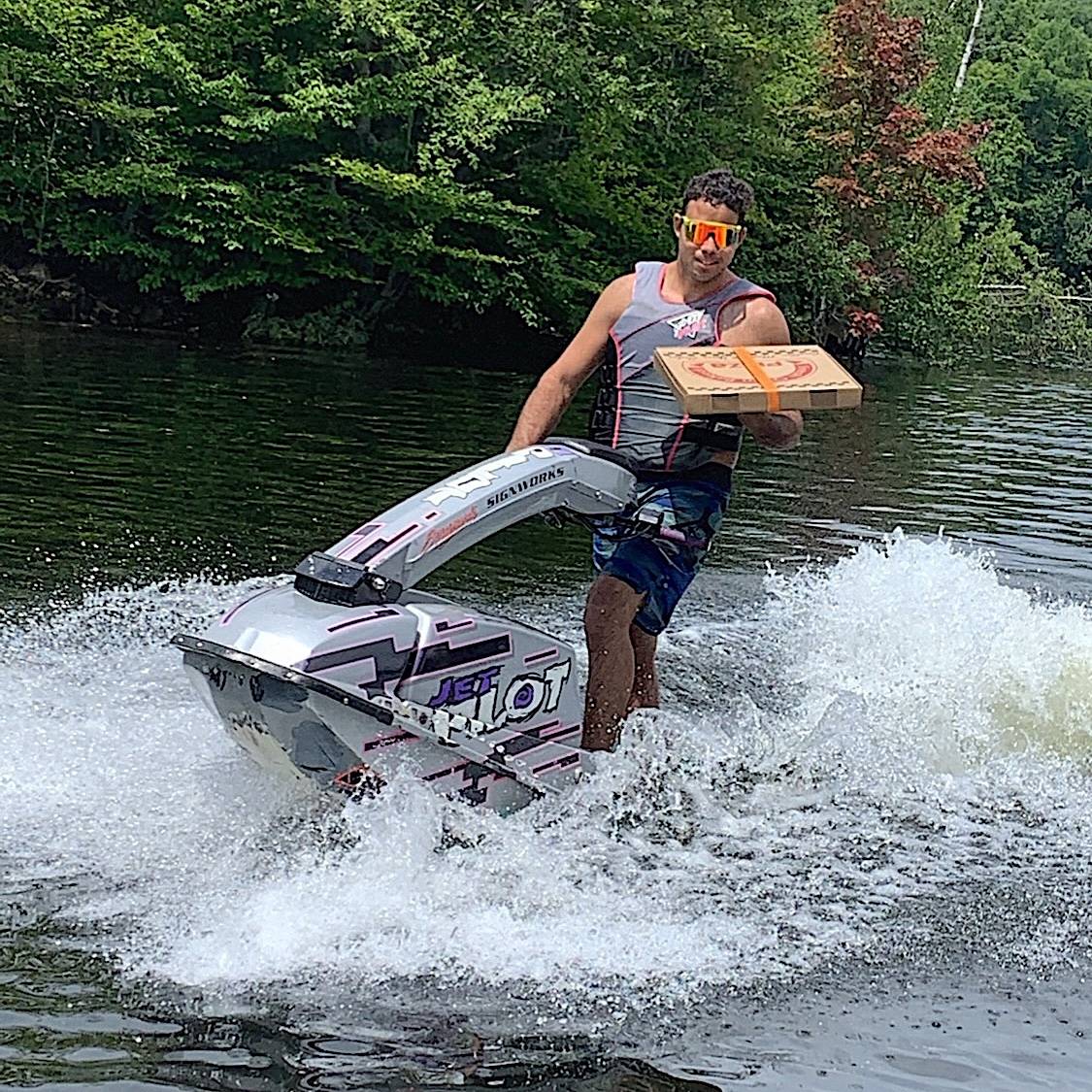 Cody Scott

An avid jetski builder, Cody reckons he has 20+ ski's in his garage at anytime. With 20 years of vintage jetski riding under his belt, it's easy to imagine the large collection of both parts and skis acquired. (Not to mention the build knowledge!) Cody spends Summers traveling the east coast looking for new places to ride and people to ride with!
Instagram: @Cscott426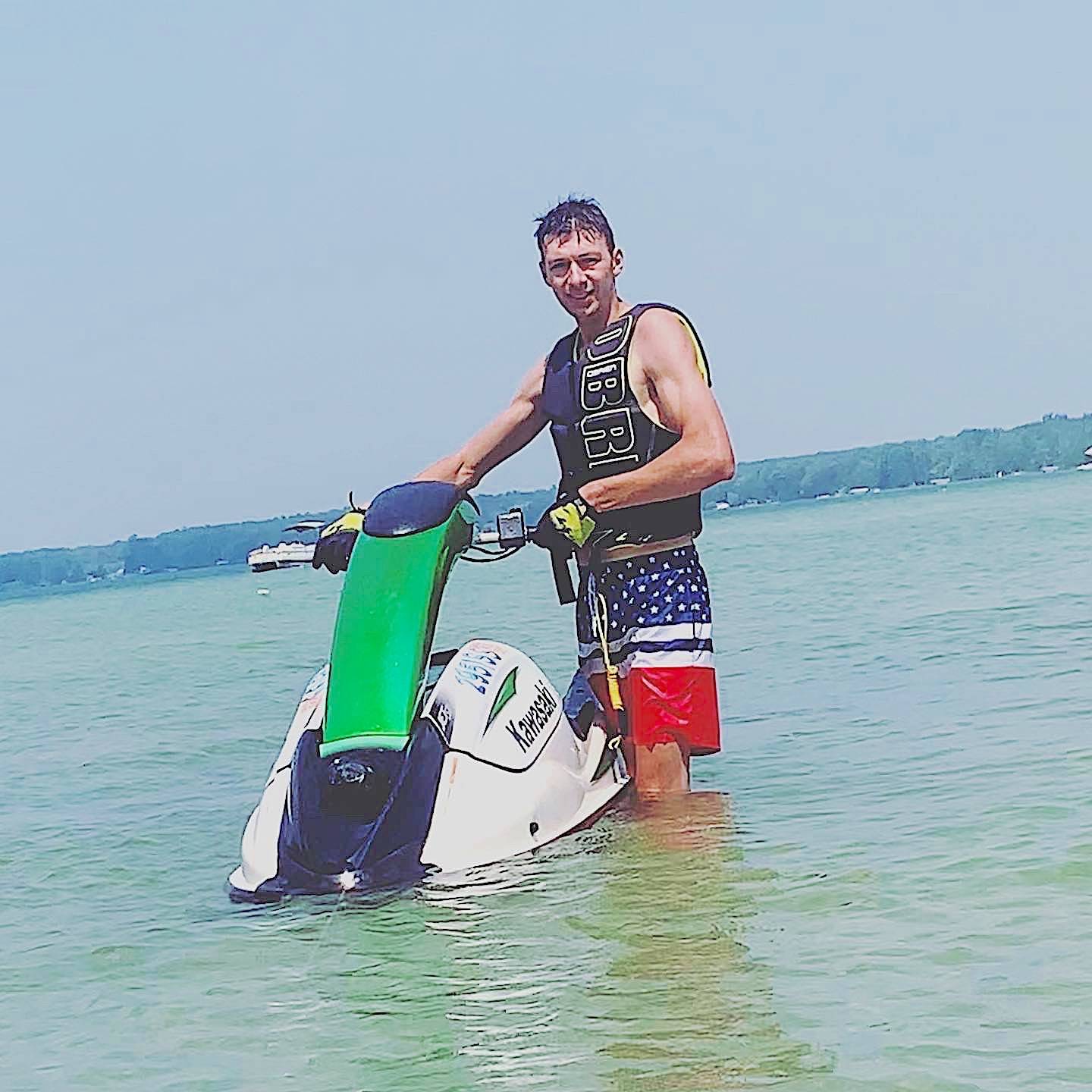 Todd Stier

Todd started his ride journey seven years ago on a JS300. Today he's moved up to a 800 SXR, with which he plans to compete in Brave the Wave this year! He also has a 650SX and is in the process of an epic rebuild of what he thinks is 'the best vintage couch of all time' Kawasaki Sport Cruiser. Todd is documenting the entire build process on his Youtube channel.
Youtube
Instagram: @toddleyproductions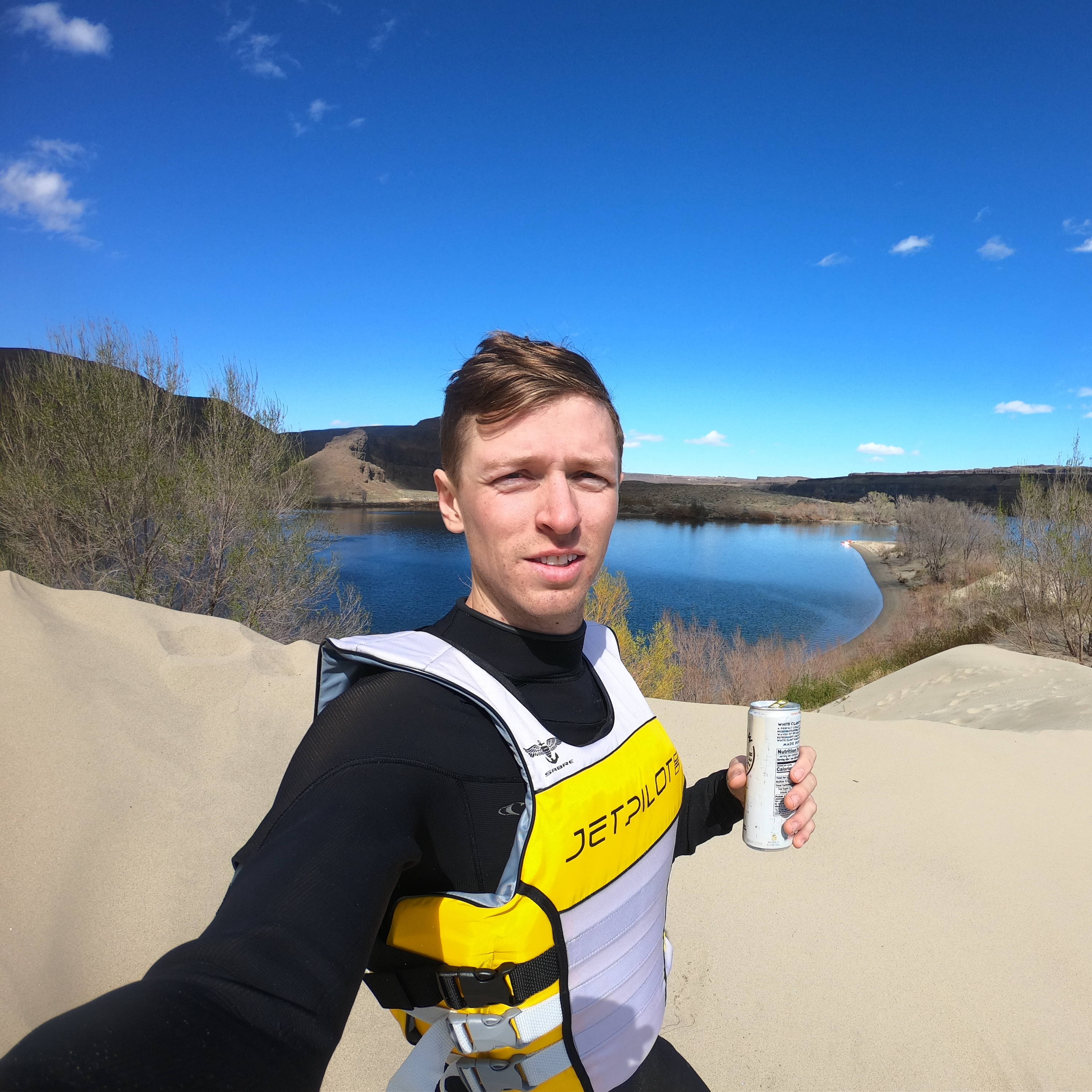 Tim Stockdale
Tim hails from the Pacific Northwest and is an avid fan of Kawasaki 550's! He calls his Centurion Towboat 'the Mothership' to help get him and his skis to remote locations to ride when the weather allows in the PNW, where the wrenching season is long!
Instagram: @Tim_Stockrnot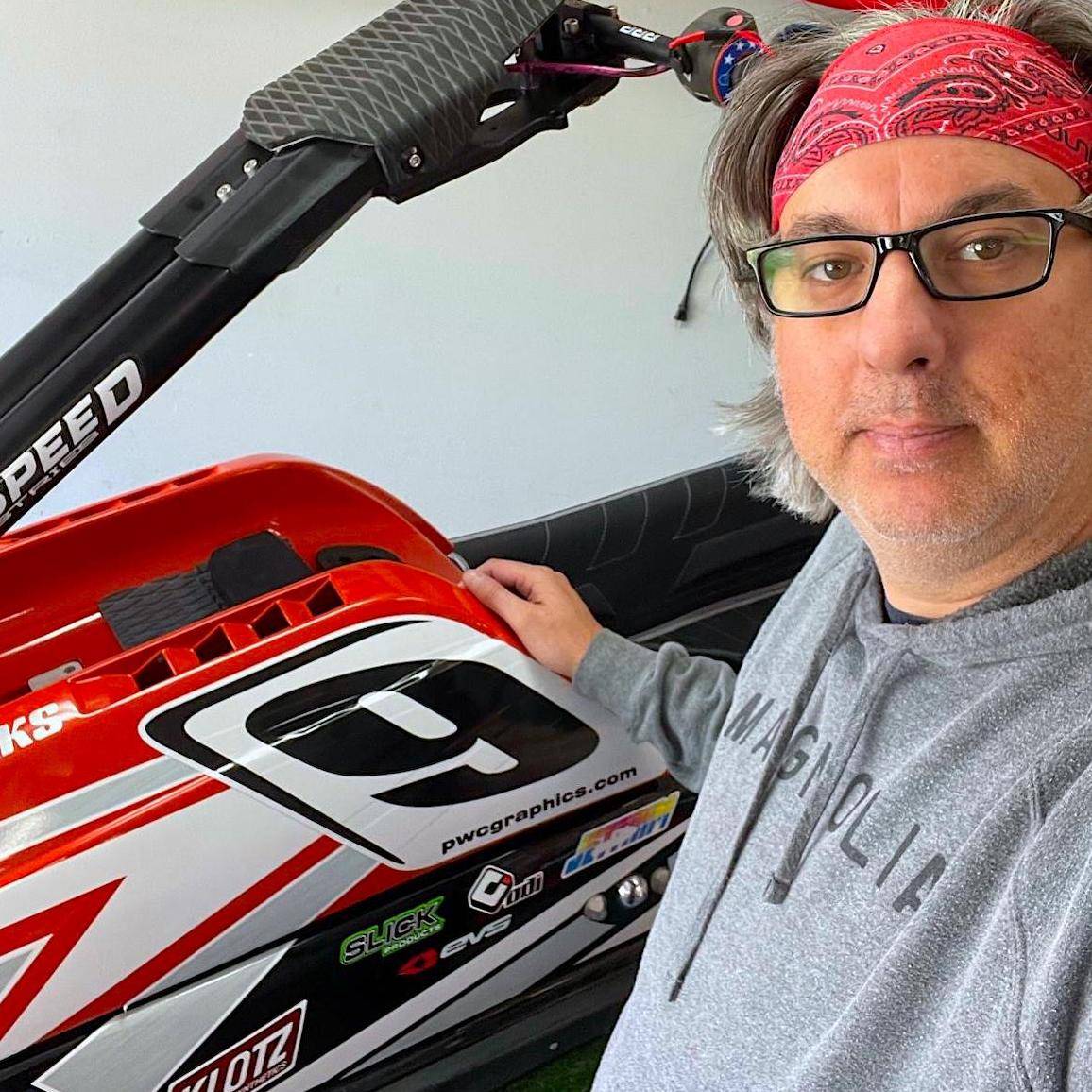 Tony Tabor
Tony qualified for the World Finals and finished 10th in Novice X2 Limited the same year he started racing in 1991. By 1993, Tony was riding for Laser Jet in the Expert Ski class. Finishing the National Tour 3rd Overall Expert 550 Limited class, and 5th overall World Finals Expert 550 Limited. Only halfway into the 1994 National Tour, Tony Tabor moved to Pro Ski. He continued to race on and off until about 2002. Tony has recently returned to his vintage jetski roots with his 1990 SuperJet.
Instagram: @tonytabor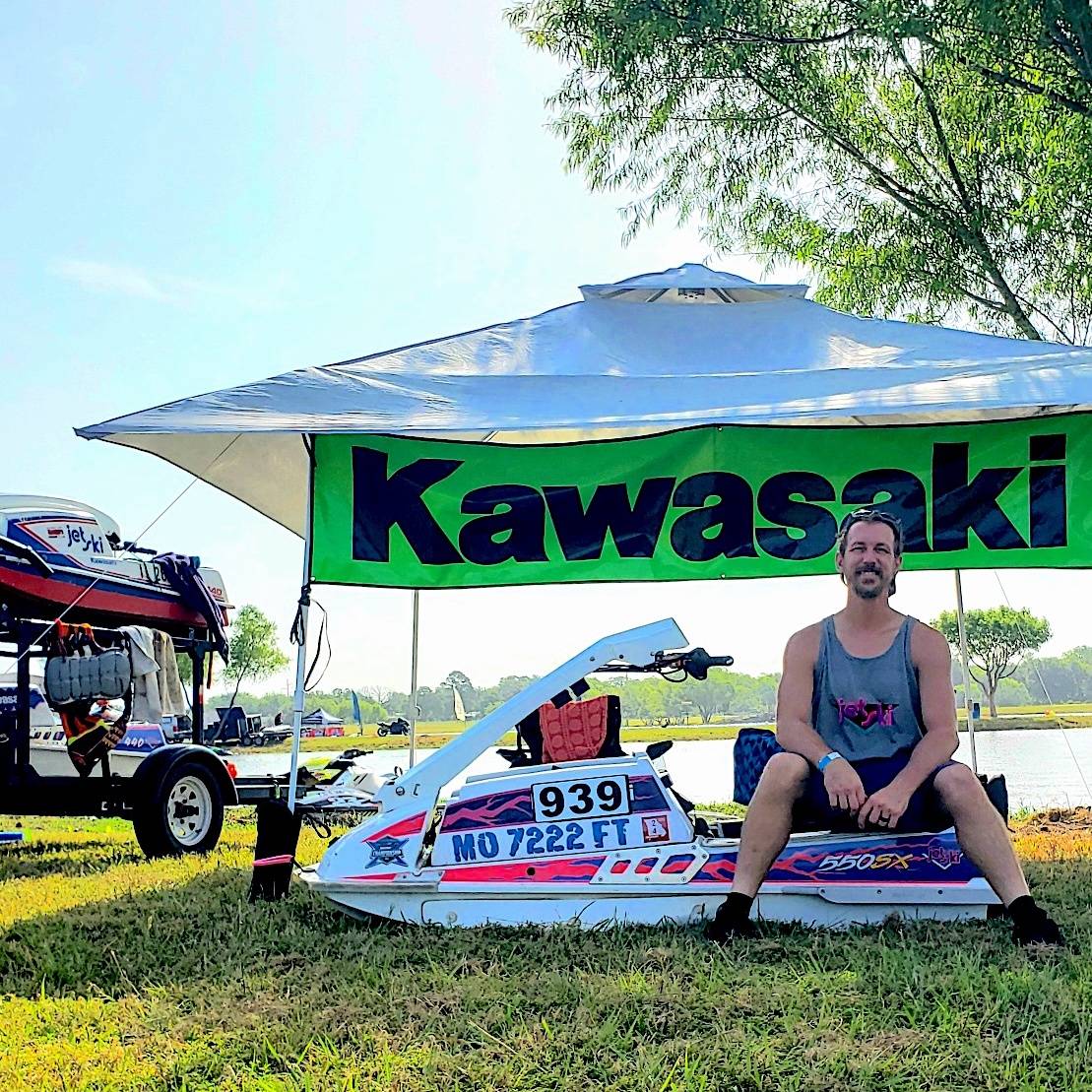 Brandt Teske
Missouri-based Brandt started jetski racing last year, with seven years of riding behind him. Racing with a self-built 1991 550SX, he competed in seven regional races across the Midwest and placed 14th at the IJSBA World Finals last year. An automotive mechanic by trade, it didn't take long for him to start looking for upgrades for his 1991 Kawasaki 650SX. He does all his own engine and pump work. Brandt finds himself constantly learning during the ski-build process, and loves to share what he learns with his fellow riders. Recreationally, he rides year-round in St. Louis.
Instagram : @brandtteske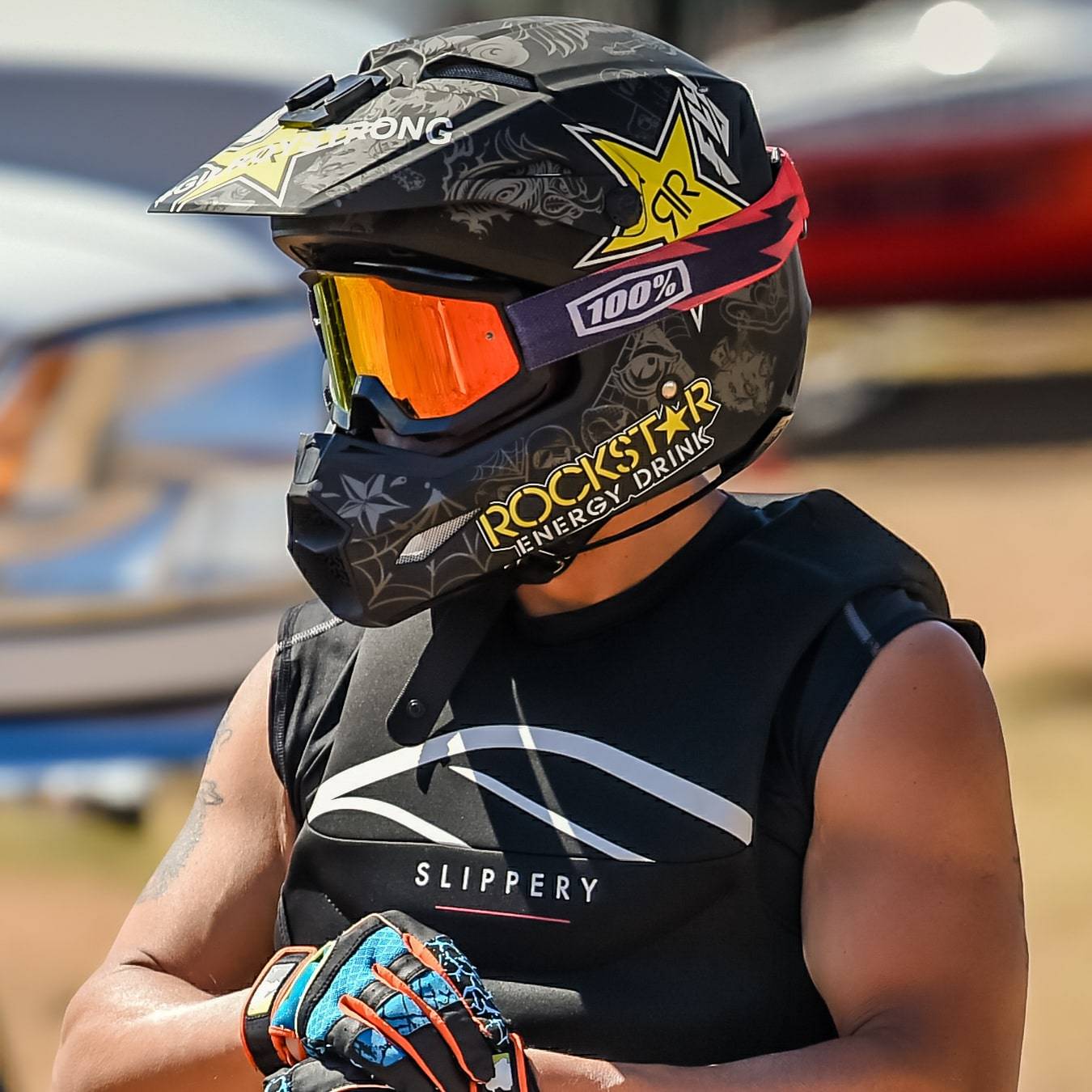 Kenny Wong
An industry wide contributor to the sport, Kenneth Wong has been excitedly photographing action sports for the last 14 years. Kenny Currently lives in Gilroy, California. When not behind the camera lens, he can be found at the local waterway on a jet ski or chasing trains with his son.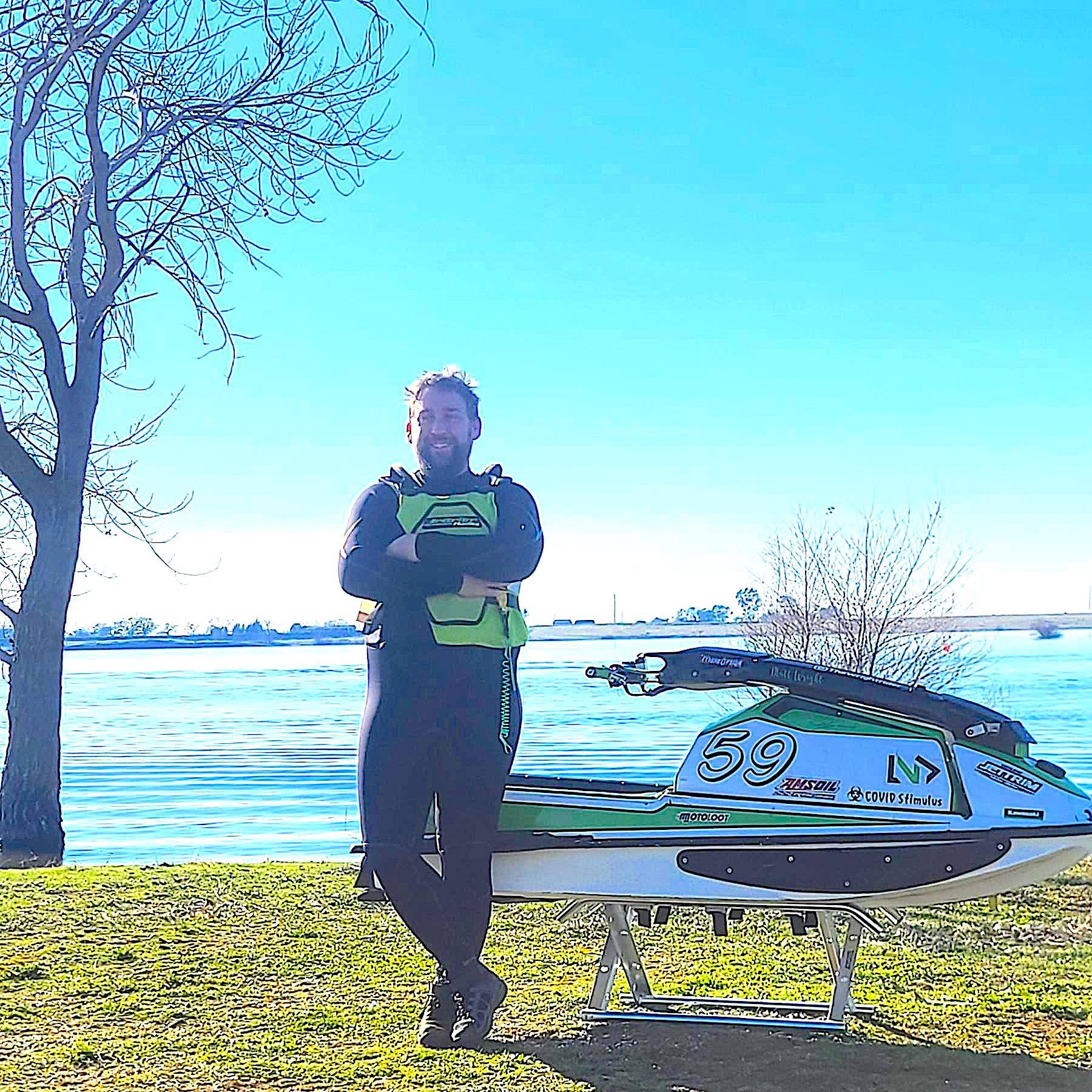 Matthew Wright
Matt's addiction can be traced back to when his parents bought a 300 & 550 in the late 1980's. From there, always owning his own 550 since he was first able too. It wasn't until last year when Matt decided to give racing a try. It's been a fun experience for him and find the jetski racing community great. Contributing in his own way by always bringing tools to events, to ensure there's help on hand to keep everyone on the water. For the year ahead in 2022, Matt plans on racing in the Full Throttle Watercross series.
Instagram: @Thewrightrider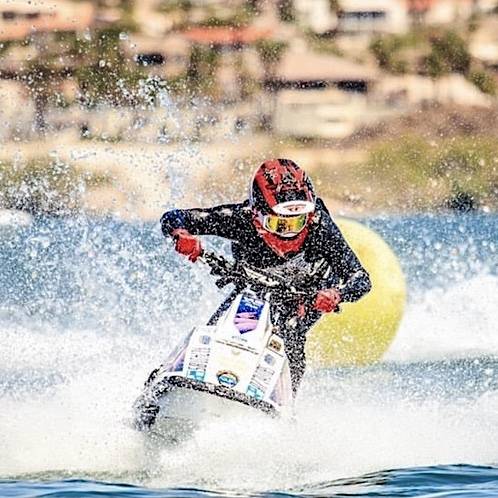 Louis Venditto
Louis is an experienced closed course racer, with an expansive race history competing on the Kawasaki X2. A natural talent, he only had five days to prepare for his first race in 2018! Louis took second overall in the X2 Open in Region 1, IJSBA 2018, Best of the West and race at World Finals. He would go on to do it again in 2019, with 2nd overall at the Western States Nationals X2 Open, 1st overall at the Best of the West Championship, and race at the finals. After the break the whole sport had in 2020, Louis has continued to reign in the top ranks of his races, most notably placing 5th in the world the the IJSBA World Finals in 2021.
Instagram: @loudog223
Facebook: Louie Venditto Jr.